Murdered victim Williams is a close relative of remanded female ex-police Toni Sweeting and Delano Sweeting who were detained on drug possession charges at LPIA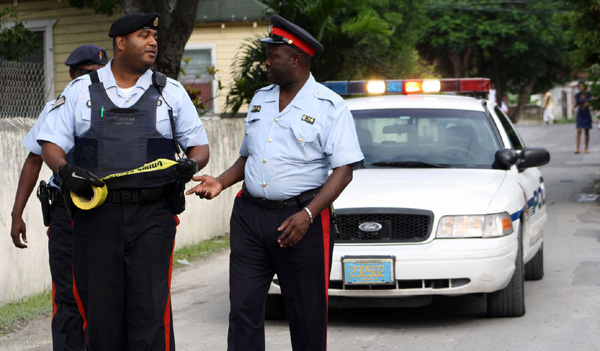 Nassau, Bahamas — Bahamas Press is reporting the first murder after weeks of quiet in the Bain Town Community; just hours after Rev. C. B. Moss produced a no show rally in the area.
We can report the murdered victim is 26-year-old, Terell Williams, of West Street. We can confirm his death came following a head shot injury just after 6:20pm this evening.
He becomes the country's 58th murdered victim….
Much screams and hollering could be heard in the street after the incident.
Williams was shot and taken to hospital where he had succumbed to his injuries. The incident occurred on Wilkerson Street near Augusta Street in the heart of the Bain Town.
This is the first murder for the month of July and the 4th in almost 5 weeks. Sources tell us police have the suspect now in custody who never fled the scene of the crime. WHAT IN THE HELL IS DIS?
We report YINNER DECIDE!