FLOW TO GO EXCEEDS BTC'S EXPECTATIONS
Over 14,000 Signups in Just Two Months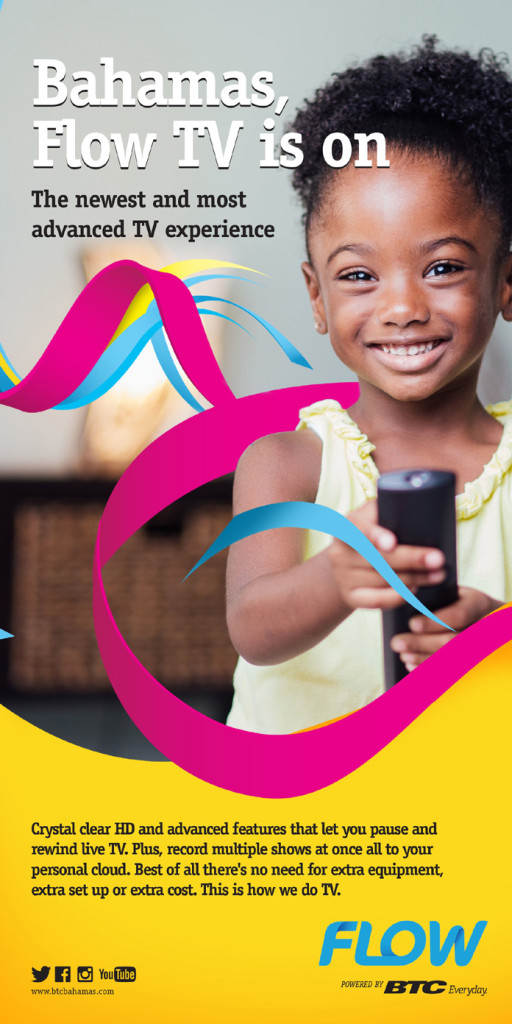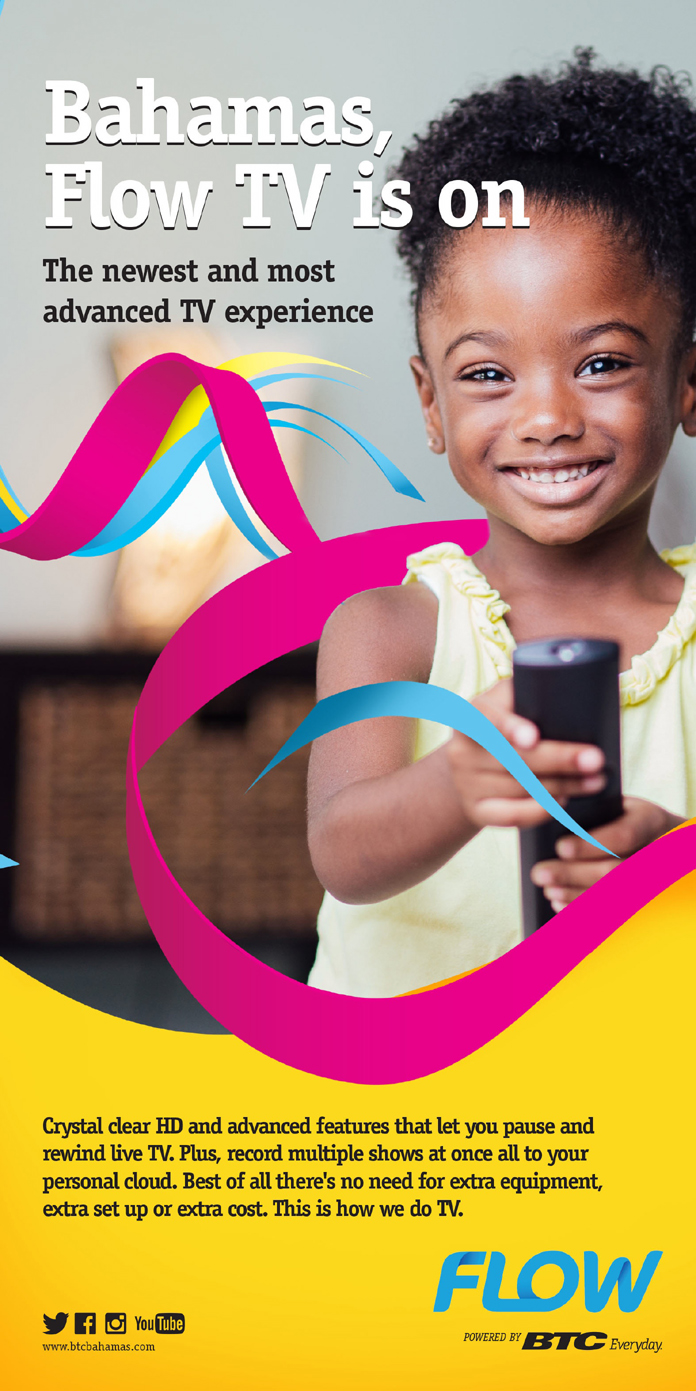 Nassau, The Bahamas. March 6, 2016. As an early Christmas present, BTC launched its mobile television service, "FLOW To Go." With just eight weeks since its launch, the company is elated about the public's response.
"Over 14,000 customers have said yes to BTC's "FLOW To Go" in just two months. Initially when we introduced this new service, we forecasted six thousand sign ups in three months, however we have more than doubled that amount in less time. The response has been encouraging, especially from customers in some of our Family Islands that still do not have access to television," said Leon Williams, BTC CEO.
FLOW To Go offers an unrivalled mobile television experience, allowing customers to watch a wide variety of channels while on the go on any mobile device of their choice. FLOW to Go Product Manager, Ms. Colette Godfrey noted that, "As an early Christmas present for our customers, we officially launched "FLOW to Go" mobile television services. Currently the service offers a variety of twenty-nine channels including Food Network, ABC, ZNS and FOX. Customers that actually have a FLOW TV subscription already, are eligible for even more channels."
Customers can download the FLOW To Go app in the Google Play Store or in the App Store. The service is still in test-mode and is available free of charge to all BTC mobile subscribers with a mobile data plan.
"We are the first telecommunications provider to offer mobile television services. We moved the launch of "FLOW To Go" ahead to give immediate access to all of our mobile customers," Mr. Williams continued.
"We recently conducted a survey to get some feedback on how customers felt about the service. Overall, the feedback has been positive. Customers have told us that they love the idea of being able to access television on their mobile devices wherever they are and that they're impressed with the HD quality. They've asked for more movie and sports options. We are working with our vendors to introduce these in the upcoming months," Ms. Godfrey continued.
Since December, BTC has also held "Movie Night" events in several communities in New Providence to promote FLOW To Go. Customers were able to get more information on the product and also enjoy a movie night in the comfort of their neighbourhood.
FLOW To Go, which is an extension of the FLOW TV product was officially launched on December 23, 2016.