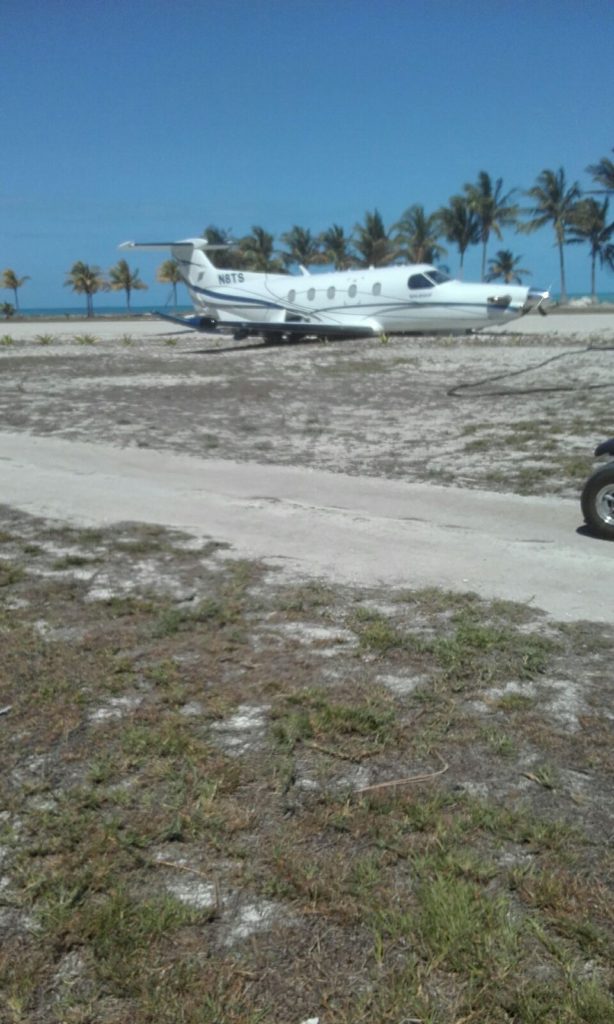 Breaking 》》》Teams on Cat Cay the island chain just a few miles off Bimini are reporting a plane crash on that cay.
We understand the pilot who drove the plane walked away unscathed following the crash.
The pilot on his approach missed the runway breaking his landing gears forcing the aircraft slide its belly on the runway.
We share live shots from our stringer on the cay all made possible to share via the powerful BTC network, which makes these updates from around the Bahamas and the world possible…..