CUSTOMERS CAN TEXT 5200 TO PARTICIPATE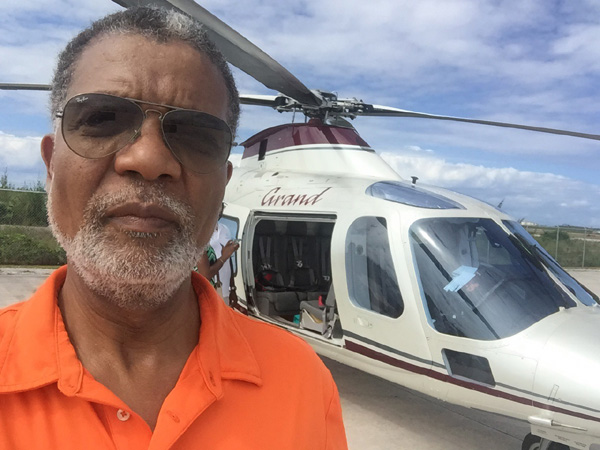 NASSAU, The Bahamas – The National Emergency Management Agency (NEMA) has been given one million dollars for its National Disaster Relief Fund to bring assistance to those affected by the destruction of Category 4 Hurricane Joaquin that devastated islands of the central and southern Bahamas.
The announcement was made on Wednesday, October 7, 2015 at the Office of the Prime Minister that the Utilities Regulation and Competition Authority (URCA) and the Bahamas Telecommunications Company (BTC) made the donation as the result of a mutual agreement to direct an existing fine against BTC by URCA towards hurricane relief.
Prime Minister the Rt. Hon. Perry Christie said it was the first in a series of announcements of relief to come in the storm's aftermath.
In addition to the Prime Minister, on hand for the announcement were Director of NEMA Captain Stephen Russell; the Hon. Dr. Bernard Nottage, Minister of National Security; Randol Dorsett, Chairman of URCA; Kathleen Riviere-Smith, CEO, URCA; Stephen Bereaux, Director of Policy and Regulation, URCA; Leon Williams, President, BTC; other representatives of BTC and other government officials.
The Prime Minister said Hurricane Joaquin has exacted enormous losses. He stated he was proud of the teams deployed by NEMA who were working very quickly to restore communications and electricity to the impacted areas.
He thanked regional and international organizations like the United States Agency for International Development/The Office of US Foreign Disaster Assistance (USAID/OFDA), the Caribbean Disaster Emergency Management Agency (CDEMA), the West Indies Guard Ship Royal Fleet Auxiliary Vessel Lyme Bay, and others, for rendering immediate assistance following the aftermath of the storm.