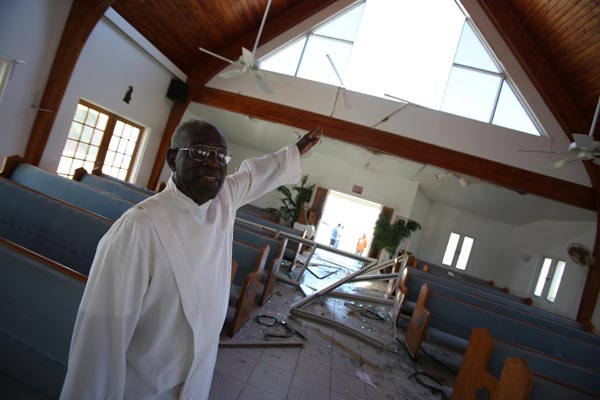 Nassau, Bahamas – 7th October, 2015 – The Ministry of Education, Science and Technology wishes to inform the parents of students from the islands impacted by Hurricane Joaquin to contact the Deputy Director for School Management, Mr. Joel Lewis at 502-8239, 502-8267 or 502-8244 to have the process fast-tracked for having students relocated to schools in another island. Like most, if not all of the structures on those islands, schools were severely or completely destroyed.
We are mindful that many students will be moving to New Providence and other islands to live with family members and will need to be registered in a new school. We want to make this process and seamless and hassle free as possible. We appeal to parents to enroll students as soon as possible in order to bring some degree of normalcy back to their lives and to ensure that their education is not interrupted in the midst of all that is taking place.
Given the circumstances facing our country at this time, we want to be sensitive to the needs of our fellow citizens, particularly the students of those islands and do whatever we can to make this transition as easy as possible.