Drive to arrive alive!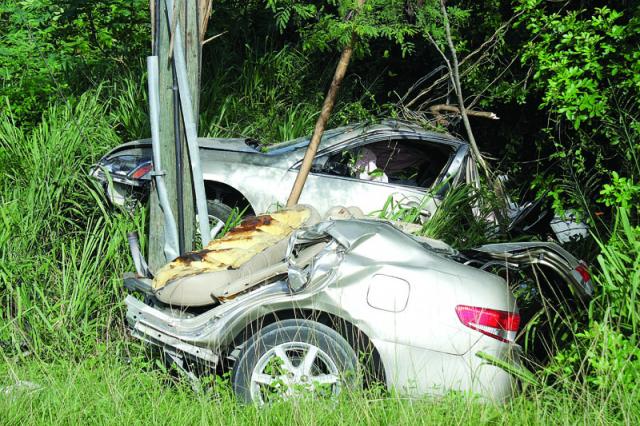 Nassau, Bahamas — Milo Butler Highway is fast becoming the deadliest corridor in the entire country after another life was lost following a fatal crash around 3am this morning.
Sources tell us two motorcyclists in the area early this morning were racing across the road network when one of the men suddenly lost control of his bike and slammed into a median iron rail.
The victim we can tell you, who wore no headgear at the time, crushed his skull during the mishap and ended his life as massive lacerations across his upper body made it impossible for him to survive.
Then later this morning police reported another fatality near the Hawkins Hill and Armstrong Street area where a collision between two vehicles left two occupants of a car trapped inside.

Emergency accident attendants had to use the jaws of life instrument to free both persons from the wreckage. The victims were rushed to hospital and are now listed in serious condition in the intensive care unit of the Princess Margaret Hospital.
Police are warning motorists to slow down. "Drive to arrive alive!" They also want bikers to know that it is important to wear a helmet whenever travelling on the dangerous highways of the Bahamas!
Slow down! But  we know yinner ain't ga listen, but ya ga feel!
We report yinner decide!