VAT PSA 17 from King Of Hearts Media on Vimeo.
Ingraham says he is concerned with Ryan Pinder but carry no concern for Vincent Vanderpool Wallace?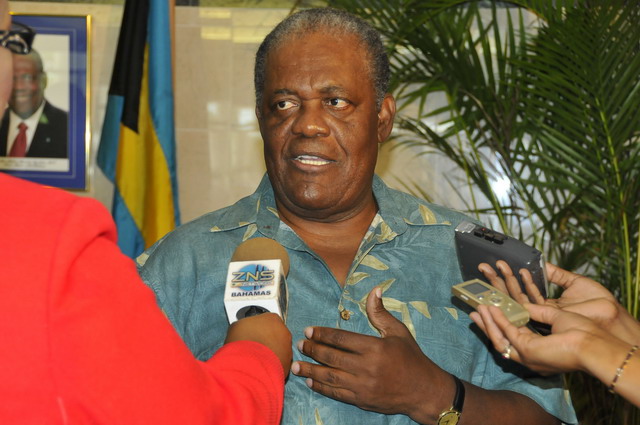 Dear Editor,
It was quite interesting to listen to the former Prime Minister make comments on the departure of Leo Ryan Pinder from the Cabinet of the Bahamas.
Ingraham alluded to the fact that he finds it worrying to see that a Cabinet Minister would be allowed to leave the Cabinet and then be hired in the same sector for which he had responsibility around the table.
Mr. Ingraham, in my opinion, has a short memory and must still be punch drunk from the vicious cut hip delivered to his failed government which had led the nation into to the deepest and darkest recession in the history of the modern Bahamas.
Did Mr. Ingraham forget how Michael Barnett became Sir Michael under his watch; how he moved from around the table as Attorney General and days later was appointed Chief Justice of an independent branch of Government? How is it Mr. Ingraham didn't see anything wrong with that?
Or how about his last AG, John Delaney, who is now the legal representative for the same widely discussed Oil Explorers, who were a major controversy in the last election.
Perhaps Mr. Ingraham's short weak memory forgot how his then Minister of Tourism, Mr. Vincent Vanderpool Wallace, while sitting around his Cabinet table was the government's lead negotiator with the I-Group out of Mayaguana; that same company, when he left the Cabinet of the Bahamas, was the place where he became employed.
And, Mr. Editor, there are many many still unanswered questions by Mr. Inrgaham himself – from the payout of Government cheques to corporation executives by the treasury under his watch to the hefty approvals of bonuses at the National Insurance Board when he [Mr. Ingraham] was the Minister of Finance with responsibility for NIB.
Why is Mr. Ingraham concerned with Ryan Pinder, when the Bahamian public is more concerned over the shadiness Mr. Ingraham orchestrated when he served as Prime Minister?
Signed,
Ethel Roker-Bain