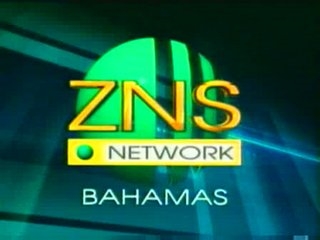 Nassau, Bahamas — Readers were losing sleep to find out what was the big bust-up in ZNS on Friday.
Last Friday you would remember was nomination day. And all the big wigs were out. Surprised by their reduced support were are told the FNM Chairman and former Chairman, both whom Hubert Ingraham fired recently, were seen cussing in the parking lot of the Thelma Gibson Primary School.
One eyewitness told us Carl could be heard cussing Johnley for not executing his duties in organizing FNMs at the botched turnout on nomination day. The eyewitness said Carl could be overheard saying in the schoolyard: You is one a**, one big a**, we had to fire you and look now, you cannot organize a simple f*** group to come out at nomination. [HE continued to cuss Johnley]
But Johnley was not easy either. The eyewitness said Johnlee began cussing louder over Carl saying: Who is the a** me or you? You is the biggest a** we've seen since this campaign began. I see why Ingraham had to fire your a** as minister of education!
It was at this time the eyewitness said Carl attempted to take off his FNM t-shirt but quickly avoided doing so as a sea of yellow t-shirts began to enter the school gates turning off Commonwealth Blvd in 'Lizzy'. But this was just the beginning of the ball of confusion now unfolding inside the leadership of the FNM.
Following nomination day ZNS reporter, Clint Watson, failed to broadcast his FNM assignment for candidate Duane Sands in the Friday 1PM news report. This action brought further chaos with the leadership of the party as the other four candidates nominated for Elizabeth could be heard on air.
BP can confirm Prime Minister Hubert Ingraham made a heated call into ZNS boardroom demanding an answer to the "sabotage" by the newsroom's failure to report Sands nomination. Livid, we are told the PM cussed as he slammed the phone down and called back demanding an immediate answer. Little did Ingraham know it was his own FNM reporter who had failed to report the story. Could this mean even ZNS has abandoned support for the FNM?
Ingraham's call was followed by another call from Tommy Turnquest minister responsible for broadcasting. Insiders in the OPM tell us the Prime Minister was cussing for hours like an untamed guerrilla from the West Coast.
Reports are an emergency meeting was called over the weekend to begin the axing at the Broadcasting Corporation of the Bahamas [BCB]. A source close to the axing exercise told BP, "Some 80 employees of the 300 plus will be fired from the BCB. We do not know when the exercise will commence; however, we were told the axing would be completed by the end of March this year.
Whom the Gods would destroy, they first make mad.