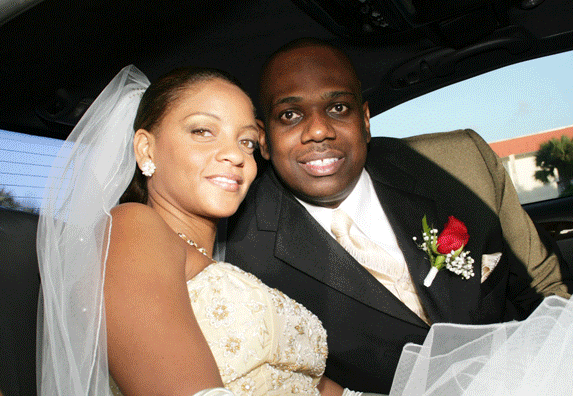 <<< Why would a wicked politicians turned wife beater, Fredrick McAlpine, thief another man's sermon? Bahamas Press says he should hang his head down in shame!
Nassau, Bahamas –- Bahamas Press was not surprise to see the charlatan of Grand Bahama, Fredrick A. McAlpine, carry on like a you-know-what at the FNM Convention early this month. The man who beats his beautiful wife BLACK 'N' BLUE throwing her out of the marital home has no respect from us. And it is no surprise to see McAlpine carry on like a complete JACKRABBIT before the nation worshiping idolatry telling the people of the Bahamas to look to Hubert Ingraham and not the one and true living GOD!
The former Grand Bahama preacher's church was desecrated by Hubert Ingraham when he turned the house of worship into the official Office of the Prime Minister back in 1992. This should have been enough proof for McAlpine to know that the 'DEBOL' is a dangerous man. And so McAlpine has moved from preaching against sin to worshiping the sinful, agreeing with sacrilege and engaging in idol worship at the recent FNM convention.
McAlpine should have been a shame to let the Minister of Tourism (his fellow Senator) see him carrying on like a crazed devil worshiper. His abused wife displayed correctness when she watched him from the TV screens the night he addressed the convention; telling him clearly he's nothing but a actor in a Soap Opera.
Once again your Bahamas Press has new information about this modern day charlatan who walks around in red suits and is now worshiping the devil, 'Papa Doc' himself.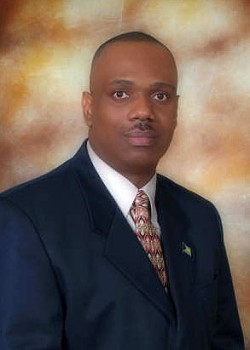 In the 80s the late Rev. Dr. Charles Smith allowed McAlpine to preach a sermon at his East and Shirley Street Zion Baptist Church. McAlpine some said burned down the "House" down with a sermon entitle, "I Can't Loose with the Stuff I Use". BP was working at a local record store at the time and often collected cassettes of inspirational material and that very same sermon resonated.
Having heard McAlpine that evening a member attending the church that evening said, "Mannnnnnnnn I heard that title before". But at the time no one could not remember where. Sure enough a tape was found. The audio on the cassette captured the exact sermon by Rev. C. L. Franklyn.
McAlpine had repeated the entire sermon of Franklyn, right down to the examples used by the original author. The cassette was taken to Rev. Smith and when he heard it he said…."My God…leave this right here". McAlpine was NEVER invited back to Zion to "Act" again.
The question Bahamas Press now has for Fredrick 'Charlatan' McAlpine is this, which comedian did he plagiarize that script he read from at the recent FNM Convention?
We cry shame on this man who has no respect for works written and produced by individuals. Shame on you McAlpine! SHAME!