Who is listening to PM Minnis December 31, 2017 call for illegals to leave the Bahamas? What a wasted declaration!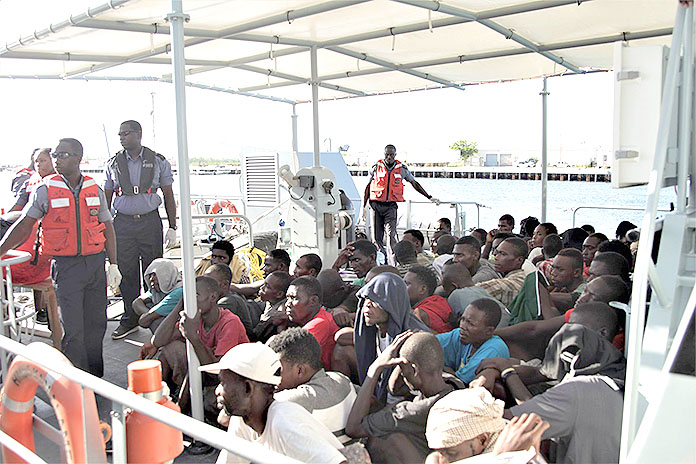 Inagua – Bahamas Press is reporting just under 200 Haitian nationals were apprehended in a combined effort by patrol craft of the Royal Bahamas Defence Force and the US Coast Guard this afternoon.
The first group of some 100 migrants were apprehended shortly before 8 pm this evening by Defence Force patrol craft HMBS Durward Knowles, under the command of Lieutenant Commander Omarv Saunders.
The migrants were on board a sloop just over 20 miles southeast of Great Inagua. The sighting was made by an OPBAT helicopter patrolling the southern Bahamas.
The second group of migrants was also sighted by an OPBAT helicopter east of Inagua. A US Coast Guard vessel is assisting with the apprehension of that vessel. All migrants will be handed over to Immigration Officials for further processing.
This is the second and third group of migrants, respectively to be apprehended in Bahamian waters this year. The most recent apprehension by a Defence Force patrol craft was January 21st of this year after a Defence Force aircraft observed a Haitian vessel in the vicinity of Long Island.
A total of 69 were apprehended. Last year, the Defence Force apprehended or assisted in apprehending some 1,300 migrants.