BP NOW HAS FOOTAGE! Forty Years and look what The Bahamas has come to?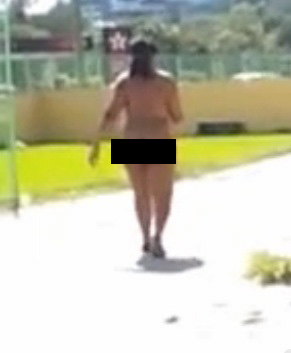 Only IN THE BAHAMAS PEOPLE – A Woman walks into the A F Adderley public school bald-naked to confront a teacher that was sleeping with her husband!
The walked into the classroom filled with underage students to tell the educator – "YOU THINK MY HUSBAND GA LEAVE ME? LEAVE THIS (Blank) and (BLANK) for you?"
What a lesson on physical anatomy". Bahamas Press has learnt the educator was recently removed from another school for the same reason and was placed in AF, but now the same problem has reoccurred.
BP is asking where in the hell was the School Police?
What a time!