News from around the Bahamas last tonight….
No Money for winners at FML?
BREAKING NEWS >>> Breaking news coming into Bahamas Press confirms there were no pay-outs at FML operations today.
Sources late tonight confirm to BP that patrons were camping outside FML operations on Joe Farrington Road, Wulff Road and Village Road as all ATMs on site could not make payments because of an alleged computer glitch.
BP is at this hour down town at the FML head office making inquiries on the matter. We were told the inconvenience would be corrected by tomorrow! One Senior Baptist Deacon could heard outside of the centres screaming to the top of his voice, "YALL BETTER GIMMIE MY DAMN MONEY BEFORE I CALL THE POLICE!"
Efforts by BP to reach operator for FML, Craig Flowers, was proved fruitless… WE REPORT YINNER DECIDE!
Deputy Prime Minister Davis head off to join wife at funeral…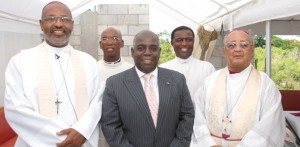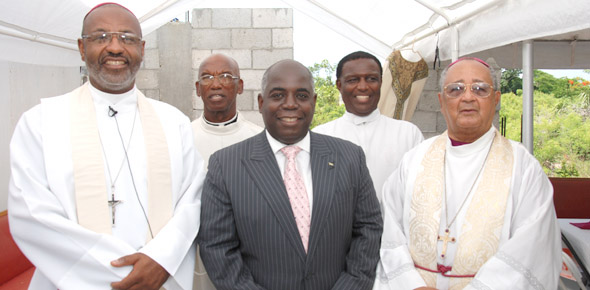 The country's Deputy Prime Minister Hon. Philip Brave Davis is at this hour leaving LPIA to join his wife Ann Davis to begin the final farewell services for Eugenia 'L' Austin – mother of my Mrs. Davis. Ms Austin passed quietly away quietly at the couple home last week. Pray for them….
Crashed plane in Exuma blocks highway…
Bahamas Press teams on the ground late this evening in Exuma filed this photo of the plane which crashed in Exuma near Lee Stocking Island. The plane is being transported along the highway and has the area blocked. BP LIVE ON THE SCENE IN EXUMA!!!!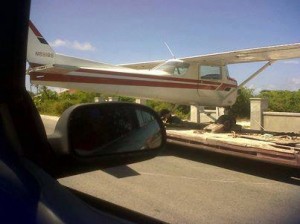 BP can confirm young girl found at SAC entrance Sunday was murdered
Bahamas Press is in the room where the autopsy is being done on the young girl who was found dead in front of the SAC entrance on Sunday – SADLY we can report have another murder on our hands..
More illegals captured today on Firetrail Road
BP live on the scene of a successful illegal apprehension on the Fire Trail Road corridor of New Providence.
Four Immigration officers descended onto the area following atop that more than 200 Haitian National had passed the Defence Force Base and fled into bushes evading authorities.
Before we knew it, as BP teams raced behind Immigration officers, persons were being rounded up. The trio was hiding in a building under construction. The Bahamian on site said he didn't know where they came from.
Police were called to the scene.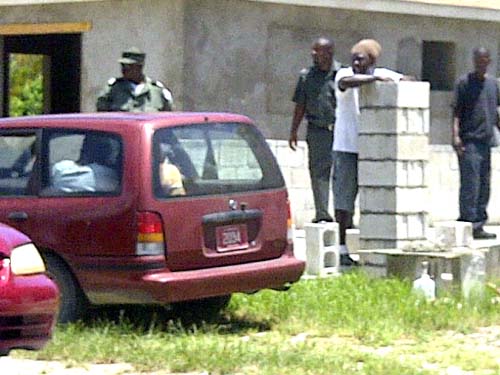 A 17-year-old shot a 21-year-old – WHAT THESE 'CHURRIN SMOKIN'?
A 21 year old man is detained in hospital as a result of a shooting incident that occurred on Tuesday evening.
According to reports, shortly after 5:00pm the victim was at Augusta Street, when he was approached by a man armed with a handgun who shot him to the shoulder and leg. The victim was taken to hospital via a private vehicle where he is detained in stable condition.
A 17-year old male was arrested in the area a short time thereafter by police in connection with this incident.
Investigations are ongoing.