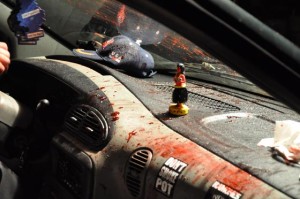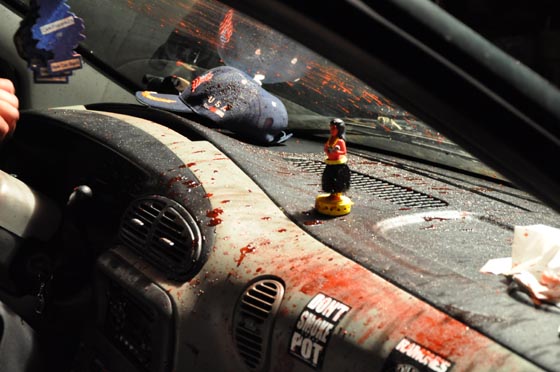 Nassau, Bahamas — The life of another woman has ended as the violent carnage and senseless slaughter of human life continues in the Bahamas at the mercy of gun totting thugs.
Bahamas Press is reporting murder victim # 146th since 2009. We can confirm dead is yet another women shot at close range on Tuesday.
BP confirms Brendamae Johnson is the latest homicide victim in the country. She was shot in a jeep while on Rupert Dean Lane on 17th July 2010 by two-masked gunman. She died while in hospital.
BP learns the murdered women's boyfriend, who was also shot during the incident, is nursing wounds sustained from the assault.
Somalian Style Gangsters pulled up to the vehicle occupied by the victims and opened fire hitting the young women multiple times about the body.
The wicked assaults on young women are taking on toll on the country where recently we saw a woman,  visiting relatives here, was shot dead in her car while nursing her son. Some believe the incident was a foiled robbery. A few weeks ago another woman, six months pregnant, was shot to death; while another was hacked to death in the Crooked Island Street area.
On Friday past another women was dragged into the bushes alongside a dirt road on the Faith Ave. South section of the island. She was assaulted and bludgeoned to death.
Police say they have several leads into that incident but with the slaughter of eyewitnesses to murder members of the society are afraid to forward. "People are afraid to talk about anything they see. We are frightened to come forward and we have seen what happens to witnesses when they talk BP," an member of the press said.
Bahamas Press has joined the loud chorus calling for the clueless, hopeless minister of national security, Tommy Turnquest who continues to suggest he knows where the criminals are yet fails to bring them to justice. Perhaps he was referring to someone behind the gates of Lyford Cay.
'Tommy Turnquest 'Gats' to go!'
BP can also confirm early this morning a man in his early thirties died in a two car collision, which occurred after 12 am this morning on Prince Charles Drive.
Meanwhile, we pay our respect to the Johnson family and we pray that upon her soul and the souls of all the dearly departed rest in peace and rise in glory!
Amen…