Lawrence competed at the World Games in the Bahamas!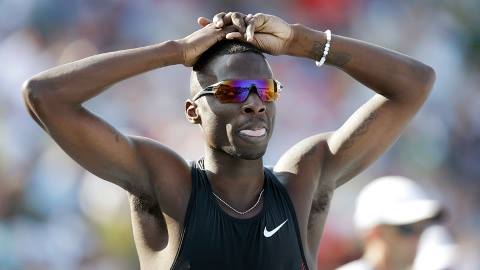 Breaking News out of Florida ….Team USA track and field star Torrin Lawrence, of Jacksonville, died after an interstate crash about 1:45 a.m. Monday on Interstate 75 near exit 94.
According to a report, Lawrence's car was hit by a tractor-trailer after a tire blew out and his car came to a stop in the middle of traffic.
Crisp County Sheriff Billy Hancock said Lawrence called for assistance from authorities, but the vehicle was not moved from the flow of traffic. It was not immediately known if the vehicle was immobilized after the blowout.
Bahamians would remember Lawrence competed at the World Relays this past may hosted in the Bahamas at thenew Thomas A Robinson National Stadium.
May He Rest in Peace..