Major reception planned for Haitian President Martelly! Will he tell Haitians VOTE in the UPCOMING CONSTITUTIONAL REFERENDUM?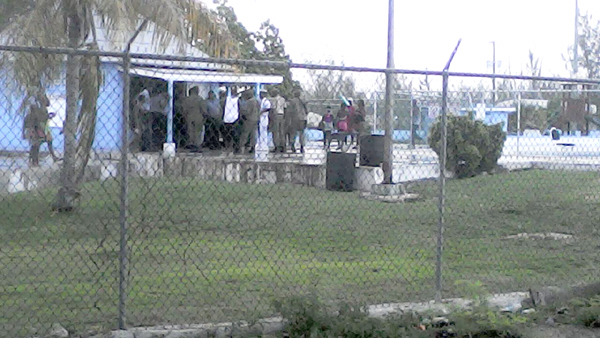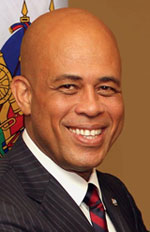 Nassau, Bahamas — Bahamas Press is reporting another arrival of illegal Haitian migrants who landed in the Southern New Providence area around 4am this morning.
We are told a number of the migrants have escaped into the Southern corridor bushes. Many of the migrants were seen jumping off the boat as the boat was moving even though a Defence Force Station is at the South Beach Pools.
In our photo shown here Immigration and Defence Force Officers have assembled near the South Beach Pools where they are getting ready to begin a ground operation.
We are told when the illegals landed a number of suspicious vehicles were seen in the area visibly picking up some of the migrants.
And get this….
We just got word thatis set to land in New Providence this week [TOMORROW].
President Michel Martelly will visit The Bahamas Tuesday to meet with Prime Minister Christie "to strengthen, harmonize and energize relations between Haiti and the Commonwealth of the Bahamas. At this meeting the two men should sign 4 agreements: A framework agreement for cooperation; an agreement on on scientific and technical cooperation on the capacity building of port institutions; an agreement of commercial and technical cooperation in the field of quality control of agricultural products and export fisheries, and an agreement on the promotion and reciprocal protection of investments." a statement read.