Were drugs and guns also onboard the vessel? Some 87 migrants were on the vessel…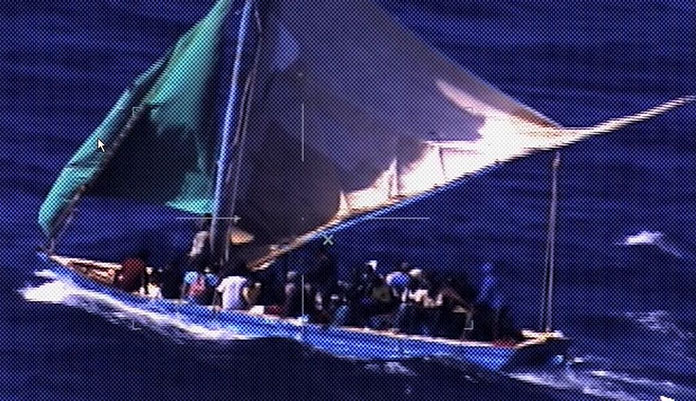 Coral Harbour Base, 23 DEC. '17 (RBDF): Earlier today, the Royal Bahamas Defence Force was successful in apprehending a Haitian sailing sloop attempting to gain entrance into the southern Bahamas earlier today.
HMBS Leon SMITH, commanded by Lieutenant Commander Stephen Rolle, was on patrol in the southern Bahamas when it intercepted, boarded and subsequently detained the vessel some 30 miles southwest of Great Inagua. The number of migrants on board are undetermined at this time.
The vessel was sighted and reported to the Defence Force's Operations Command Center by a USCG fixed wing asset which was also operating in the area resulting in its apprehension by HMBS LEON SMITH. The Defence Force has been involved in the apprehension of 1,200 migrants, mostly Haitian nationals for the year.
This latest apprehension is in keeping with the Commander Defence Forces's continued commitment to maximize use of resources to monitor our marine and coastal territory to prevent poachers, trafficking and smuggling of people, wildlife and illicit goods through our borders. Updates will follow as information becomes available.
Just a few weeks ago another Haitian Sloop sailed right all the Defence Force patrols and docked right in the Clifton Bay in front of the Brewery out there. All those migrants were detained and have since been repatriated.