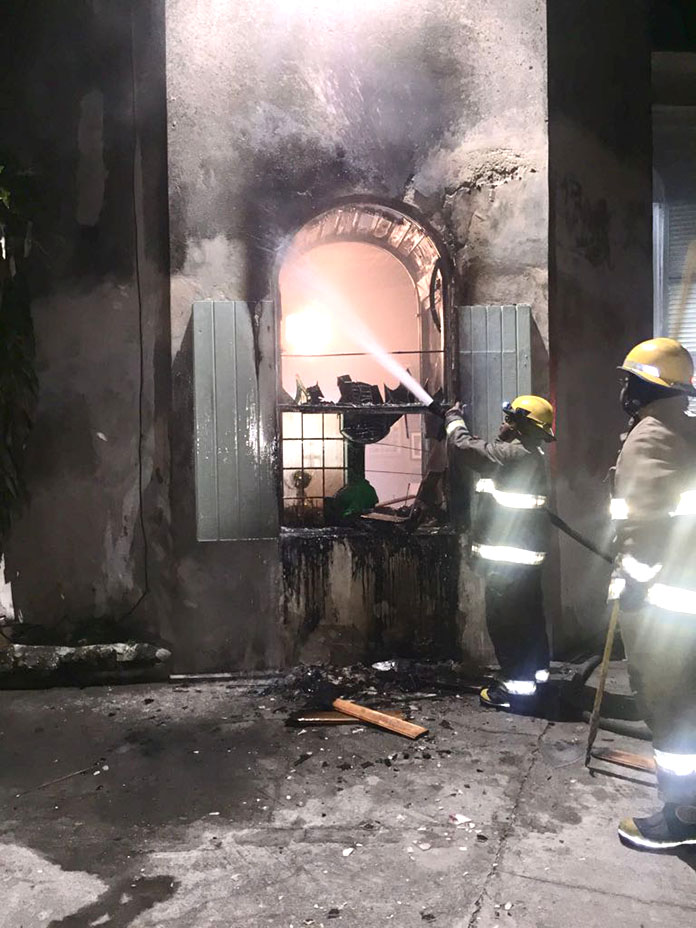 NASSAU – Live shots are coming in as an active fire has been reported at St. MATTHEWS ANGLICAN CHURCH on Church and Shirley Streets.
The fire appears to have began somewhere near the Baptistry which is located in the western tip of the parish.
From our observations the fire was only contained to that section of the back door.
BP can confirm two fire truck units were on scene.