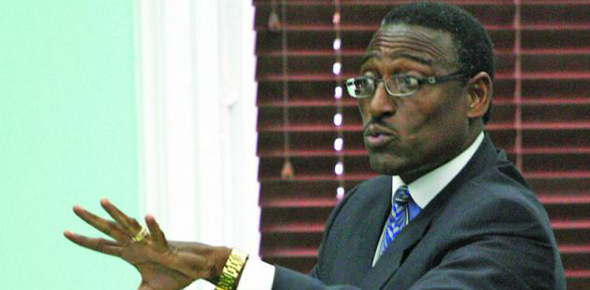 Gray daughter showed FNMs her true colours
Nassau, Bahamas — A group of hardcore FNMs got a mouthful when they attempted to persuade the daughter of V. Alfred Gray, Dr. Sharmaine Stuart, to campaign in MICAL where Gray is the PLP candidate.
In an almost overwhelming rage, Mr. Gray became unparliamentarily explosive as he dismissed the thought.
Dr. Stuart, who is a medical doctor at PMH, is the breadwinner of the family while her husband, the former BDM leader and current FNM candidate, continues to get doors slammed in his face and brewed piss thrown at him by residents of Bamboo Town.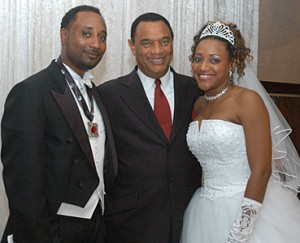 Dr. Stuart, who is carrying the weight of her family, told the shamed FNM pitching the idea, "Das my daddy! Don't mix this up! Get it right!" Some in the room tell us, the usual lady-like Dr. Stuart almost threw a fit at the idea and begin to show the FNM how strong and deep her PLP roots are.

Dr. Stuart says she is no traitor like the FNM's current candidate in Long Island, who threw her brother, Craig Butler, under the bus in Bamboo Town.
Butler-Turner told Bamboo Town residents to vote for Stuart over her blood brother Craig. Her action has inflamed Long Islanders who suggest the Montagu MP has no loyalty whatsoever to family.
But Hubert Ingraham is known for breaking up families and had attempted to do the same by nominating Monique Gomez in South Beach.
Gomez almost came to tears the evening she opened her headquarters when she found out that the entire Gomez clan was supporting PLP candidates Dr. Perry Gomez and lawyer Damian Gomez.
The golden daughter of Gray could soon be eyed for the MICAL seat for the PLP in 2017 when Gray is expected to retire.
And being an offspring of Alfred Vergeneas Cornelius Gray, she could show her worse half how to win a constituency if she runs for the PLP in its second victory lap in 2017.