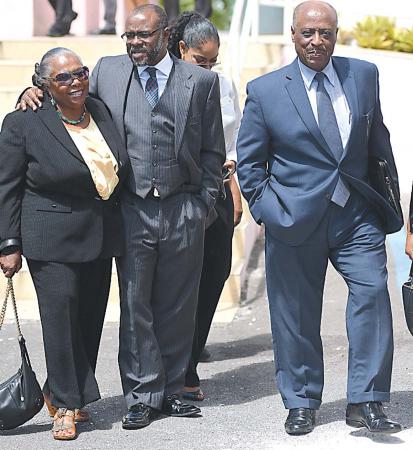 By Jerry Roker
For Bahamas Press
While paying my customary weekly visit to my barber several days ago, the radio was tuned in to one of the daily talk shows, and I couldn't believed my ears, when several callers floated the name John Bostwick as a possible replacement for Dr. Minnis as leader of the FNM. My grandmother used to say: 'Chile you can hear some things when you ain't listening.'
One of these callers, in attempting to justify his choice, referred to the fact that Mr. Bostwick is the only one with a national plan!
Let me declare that my knowledge of Mr. Bostwick is very, very limited. I know that he is an attorney at law, he is the son of QC John Bostwick and former FNM Cabinet Minister Mrs. Janet Bostwick, he was the FNM's unsuccessful candidate in the 2012 general elections and he was an opposition senator until he was fired by his leader, Dr. Minnis. I also know that Mr. Bostwick has been charged with a felony, possession of ammunition for a gun.
While defending himself against a felony charge, for Mr. Bostwick to be seriously mentioned as a suitable replacement for Dr. Minnis, speaks volumes about the state of the FNM. I dare say also, that it also speaks volumes about him. Talented maybe, but definitely privileged.