A NEW DAY FORWARD FOR PROFESSIONAL INDEPENDENCE COMES TO GB!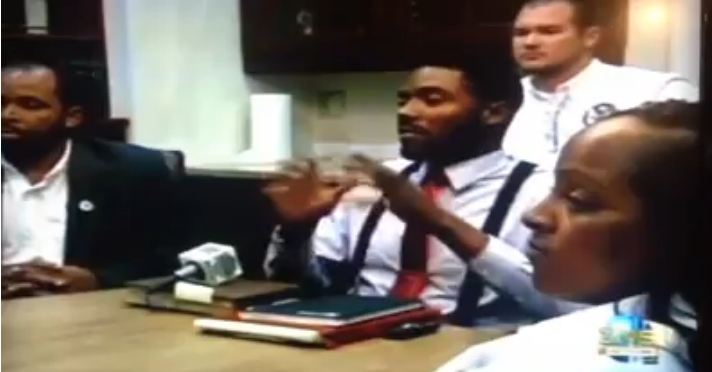 Bold step forward for Bahamians on Grand Bahama!
Freeport, GB — Breaking news coming into Bahamas Press tonight confirms that the Bahamas Maritime Pilot's Association (BMPA) has been organized and that all the marine professionals have issued a 30-day notice of their resignations with BORCO today.
The move announced across the country is to begin true independence for Bahamians in this sector of professionals.
Bahamas Press has learnt the marines have already locked hands regionally and internationally and, from the looks of things, a new day has dawned for Bahamians in Grand Bahama.
Freeport is one of the only ports in the world where Pilots are not independent. The professionals are not supposed to be subject to commercial interests, and are considered the 'protectors' of the Freeport harbour.
The present state of the sector is a direct conflict of interest for Pilots to work for the commercial interests as employees.
Pilots are also the first Bahamians to board a Foreign Vessel entering the nation's ports, which means their independence is a matter of National Security.
Bahamas Maritime Pilot's Association (BMPA) will develop advice and guidance for best industrial practices among its members and promote criteria for best practices to all who have responsibilities for, or interest in, offering professional maritime pilotage services.
The role of the new organization will be to advocate measures to enhance the safety of life and property at sea and deliver greater protection for the environment.
BMPA will represent the interests of its members in matters concerning the safe operation of pilotage and marine services offered in The Commonwealth of The Bahamas to local and regional bodies and the International Maritime Organisation (IMO).
It will consult with the IMO, government agencies and other non-governmental organisations.
BMPA has also formed strategic relationships with International Maritime Pilots Association (IMPA), Trinidad & Tobago Pilots' Association, American Pilots Association (APA), the Organization of Black Maritime Graduates, SUNY Maritime College, and several Pilot Associations in the United States including Florida Harbour Pilots, Tampa Bay Pilots, Cape Canaveral Pilots, Biscayne Bay Pilots, Port Everglades Pilots, Sandy Hook Pilots of New York and New Jersey, and Houston Pilots.
A great change has now hit Grand Bahama and all we say is this; CHANGE IS GOOD!
We report yinner decide!
VIDEO with ZNS Story explaining some of it. – https://www.facebook.com/photo.php?v=10100431735969540&l=361503451237725679