Statement by Wellington Miller
President of the BOC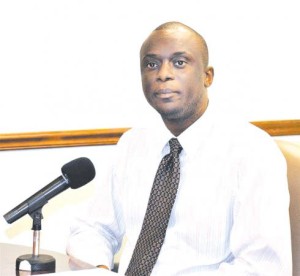 As president of The Bahamas Olympic Committee, I extend heartfelt condolences to the family of the late Devince Smith of The Bahamas Volleyball Federation whose tragic death has saddened the sporting community in The Bahamas.
Devince gave a lot to sports in The Bahamas, particularly in the sport of Volleyball, where he worked hard to spread the sport to the Family Islands and was not only a national coach of the junior and senior men's teams, but also one of the few Olympic Level Coaches available in the country.
The Bahamas Olympic Committee joins with our vice president Bishop Joseph Smith in mourning the loss of Devince Smith.
Meanwhile, police are seeking the public's help in solving the death of a man who was found dead on Monday 21st December 2015.
According to reports, shortly after 2:30pm, police received a report a man found dead at an apartment complex located of St. Albans Drive. When officers arrived at the scene they met the lifeless body of an adult male with injuries. The victim was pronounced dead on the scene.