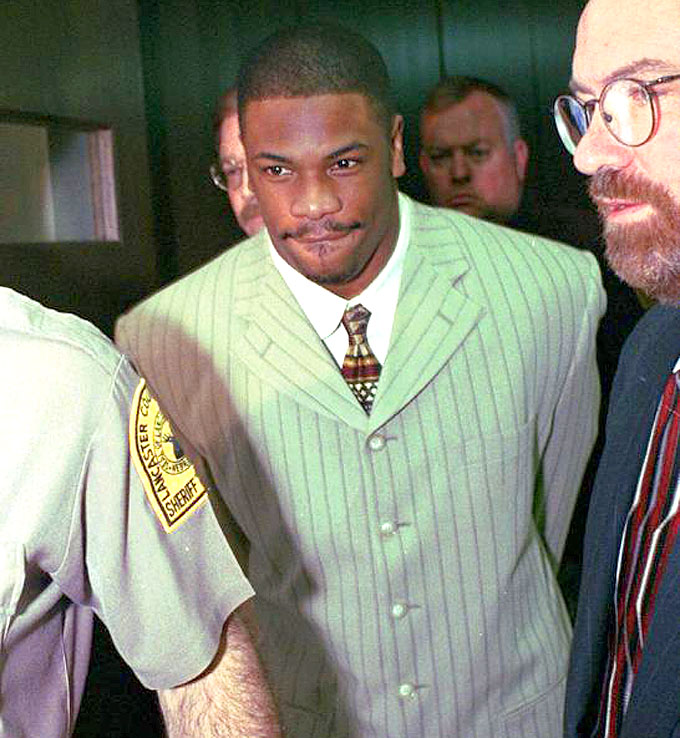 Lawrence Phillips, the former football star facing murder charges, was found dead early Wednesday at Kern Valley State Prison, California Department of Corrections and Rehabilitation spokeswoman Terry Thornton told USA TODAY Sports.
The death is being investigated as a suspected suicide, according to press release from the department.
Phillips, 40, was facing the possible death penalty in the alleged murder of his former cellmate at Kern Valley State Prison. At a preliminary hearing on Tuesday, a Superior Court judge ruled there was "sufficient cause to believe" Phillips committed murder, according to court records, which cleared the way for a trial that could have ended with Phillips getting the death penalty.
Tony Zane, who coached Phillips at Baldwin Park High School in Southern California, said he received a letter from Phillips about a month ago and there was no indication Phillips was suicidal.
"It had nothing indicating anything like this," Zane told USA TODAY Sports. "He was talking about the fact that his mom had gotten him an attorney."
Phillips' former cellmate, Damion Soward, was found unresponsive April 11 in the cell the men shared and died as a result of strangulation, according to a coroner's report. What was believed to be blood was found on Soward, Phillips' white T-shirt and on several items, including the two T-shirts, pill bottles, a folder and a bag, according to the incident report.