Bullying in school is not cool!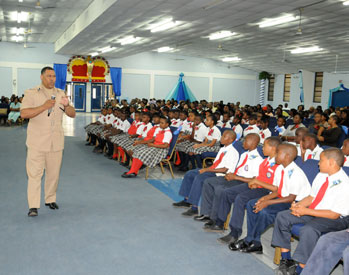 Nassau, Bahamas — An unfortunate report is coming out of the Sandilands Primary School in Fox Hill tonight where we can report a child was left traumatized.
BP has learnt a young early grade student was discovered stripped naked after being bullied in the school bathroom.
The child was discovered screaming in fear – naked as he came into the world – and shaken from the ordeal. This must not be allowed to continue! When asked what occurred the child explained how he was ordered to stripped by the "big kids" who then pushed his head deep into the terlet.
In 2011 the hardworking Super cop Commissioner Ellison Greenslade spoke to the school warning them with these words, "You must be respectful to yourself and to all other persons whom you interact with on a daily basis. The old saying that manners and behavior will carry you throughout the world still holds true today." Maybe the COP needs to show those "big kids" what does happen to people who cannot keep their hands to their side and leave people alone!
Now BP ain't ga tolerate this, even if the principal and parents of the child does. We want a full and frank explanation for this. Where were those who suppose to be watching the bathrooms? Why are children doing this to lil innocent kids? WHAT IS THIS?!
We hope the principal will deal with this matter forthwith and make sure the culprits who did this crime parent are made aware!
Stop bullying people children!
Eight Mile Rock man pleads quilty to unlawful sexual Intercourse and burglary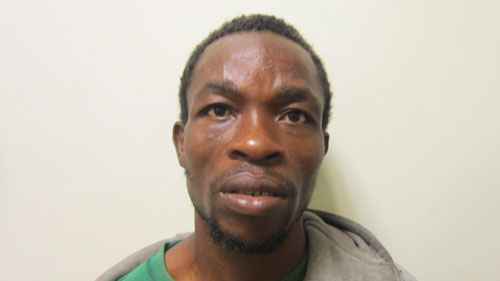 Freeport GB — Tommy Lubin age 44 years of Suzie Corner, Hanna Hill, Eight Mile Rock, pleaded guilty to Burglary and Unlawful Sexual Intercourse in the Supreme Court, Grand Bahama. He was sentenced to Her Majesty's Prison in New Providence for 10 years on the Burglary charge and 5 years on the Unlawful Sexual Intercourse charge that is to run concurrently.
The matter was heard before Senior Justice Hartman Longley. These matters occurred on the 14th February 2014 in the Eight Mile Rock area.