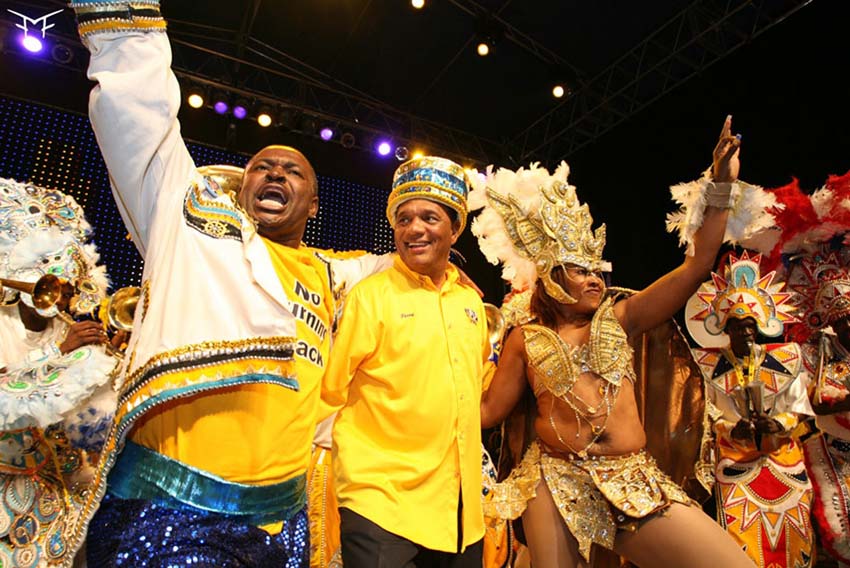 PLP leader on the campaign trail exciting the crowd with 'da Christie shuffle'. (file photo)
FULL STATEMENT BY THE PLP LEADERÂ 
The Prime Minister's reshuffle of his Cabinet clearly reflects a disaffection with his Ministers. The announcement reveals that several senior members of Mr. Ingraham's Cabinet have had responsibilities removed from their portfolios.
This betrays a lack of confidence on the part of the Prime Minister in their performance. The fact that the Prime Minister has chosen to take significant new responsibilities unto himself in the office of the Prime Minister and the Ministry of Finance cannot inspire public confidence in the ability of these Ministers to carry out their remaining duties effectively.
While we are hopeful that the much vaunted good governance will finally be delivered to the Bahamian people, all of this does not bode well for any future improvement in the government's performance, having regard to the fact that nearly all elected members of Parliament are already part of the Cabinet.
We will await more details of the new Cabinet portfolios before further comment.