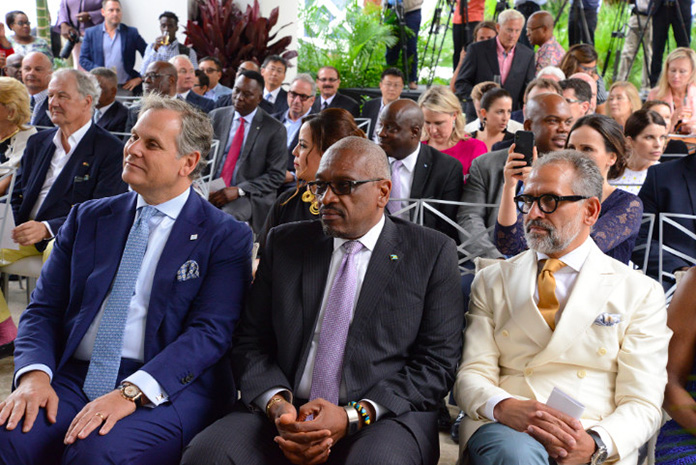 Nassau – Bahamas Press is now investigating some serious employment developments at the mega resort Bahamar, which we understand is still hiring but under some strange conditions.
A BP investigation can now reveal that pool attendants, space and house cleaners are now being engaged under a private contractor who is also employed at the resort.
Get this: BP can report a senior executive deep inside the Human Resources Department has entered into private contracts with persons seeking jobs at the property.
Associates are applying for job opportunities at the resort, hoping to develop long-term benefits. However, they are learning that, after applying and being interviewed, they are discovering that they are not engaged by Bahamar at all, but with an independent contractor. Working in the resort but not for the resort.
BP is examining these arrangements and questioning its legal obligations under the heads of agreement. Could a private unregistered company be operating in the Bahamas arrange such agreements? Is the private contractor registered with the Inland Revenue Department? Are contributions for those engaged being forwarded to the National Insurance Board as required by law? These are serious questions we believe Bahamar's DECENT President Mr. Graeme Davis and the owners back in Hong Kong must investigate and here's why.
Information coming into BP confirms that a group inside the Human Resources Department at the resort has privately set up this new arrangement, and, according to our source, "without the knowledge of the Bahamar President and key operators." What is this?
And we further develop this point: To where has the staff gratuity vanished? Who is collecting it? And, why are such benefits that those employed hotel workers are entitled is not being advanced to the workers?
This is SERIOUS!
Bahamas Press would have invited the Minister for Labour to examine our findings, but these days Dion Foulkes is only making sure no one invades his bathroom cabinet space where we understand multiple bottles of "spirits" are found. He isn't serious!
We would have invited PM Minnis to examine these concerns but these days he is jetting around the world, telling investors ya can't trust Bahamians cause we are CORRUPT! Ah boy!
And so we have turned our attention to requesting that Bahamar's DECENT President Mr. Graeme Davis kindly look into this. Why are staff deep within Bahamar operating a private contract company to employ workers who are tricked into believing that they are employed by the resort when the truth is they work for people who work for the resort. For a worker[s] at Bahamar to pull this trick off speaks volumes! How could they get away with something like this under the nose of management?
We ga leave this right here as our deep investigations continue. And the next time we return we will share the name of the staff[s] in Human Resources behind this scheme.
We report yinner decide!