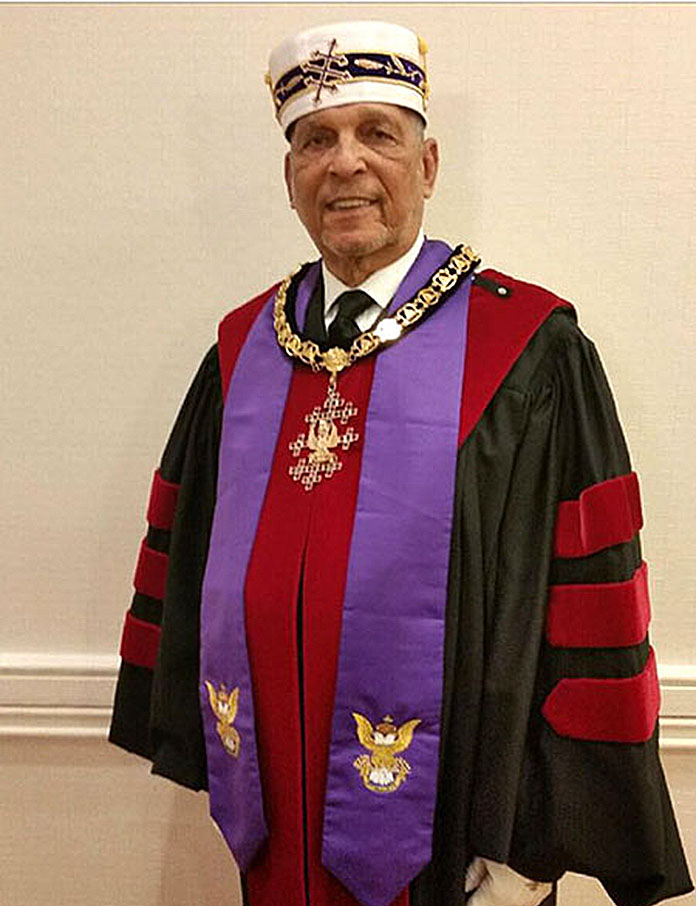 Nassau – Bahamas Press joins the nation in morning the passing of the late BASIL L. Sands this morning.
The present sitting Grand Commander of the Prince Hall Masons Society his passed away just this morning at 9.22am.
As one of the country's first black chartered accountants, Sands served for many years as the Treasurer of the Anglican Diocese of the Bahamas. He was appointed by the Japanese Government as Honorary Consul for Japan to The Bahamas. He served in that position for twenty-six years and was awarded Japan's "Order of the Sacred Treasure" in 1993.
In 2016 The Bahamas Council of Deliberation honoured the Illustrious Basil L. Sands, 33°, Sovereign Grand Commander, United Supreme Council, Ancient and Accepted Scottish Rite of Freemasonry, Prince Hall Affiliated, Northern Jurisdiction.
In May of that same year he was elected to serve as the 19th Sovereign Grand Commander of over seven thousand Scottish Rite Freemasons, Prince Hall Affiliated, from the United States of America, Barbados, Canada, Europe, the Far East and The Bahamas.
A Certified Chartered Accountant, Illustrious Sands was born in Clarence Town, Long Island to the late Ronald and Nora Sands. From Teacher to Accountant, Sands was a trailblazer who has always exhibited strong leadership traits that would follow him throughout his professional, civic and masonic career. He, many should recall, was the founding president of the Bahamas Institute of Chartered Accountants back in 1971.
For some sixty-five years Sands was married to the beautiful Roberta "Bobbie" Turnquest-Sands. The couple produced five children: Robert "Sandy", Diane, Basil, Renée and Dr. Duane "Ernie" Sands, the sitting Minister for Heath.
Bahamas Press sends our deepest condolences to his wife Bobbie and the entire Sands/Turnquest family. May he rest in peace.
We report yinnner decide!