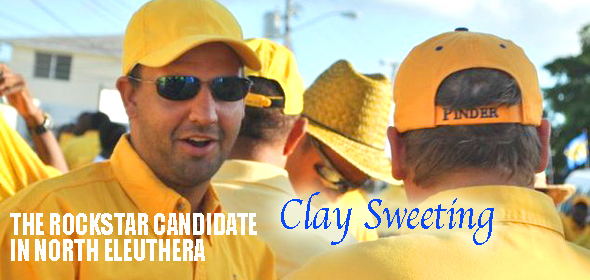 Breaking News in the constituency of North Eleuthera.
A major upset has just happened in the local government elections. The FNM top henchmen and goon, Abner Pinder, has been removed for the first time in 15 years as Chief Councilor for Spanish Wells.
BP report Clay 'Rockstar' Sweeting's Campaign General and Manager of Ronald's Service Centre, Gil Pinder, is now the Chief Councilor.
Sources tell us Pinder oust is the first of many, which will come nationwide in the General Elections. Its a NEW DAY WITH CLAY!
THERE IS BLOOD IN THE WATER!