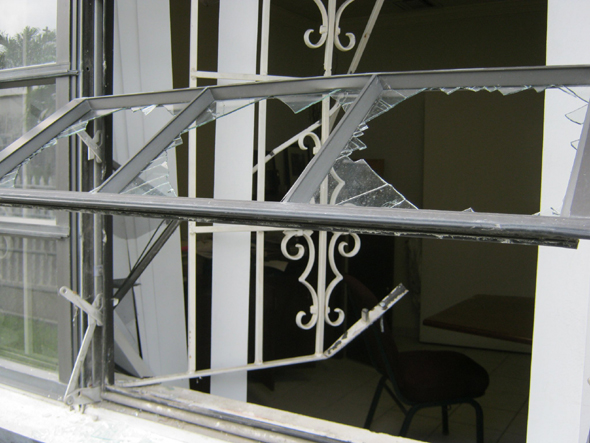 Nassau, Bahamas — Bandits entered the Grants Town community early Tuesday morning and burglarized the parish offices of St. Agnes Church.
Bahamas Press was on the scene early this morning and captured the trail of evidence left by thieves. The crooks pry open burglar bars and shattered the windows at the parish office as they made their entry.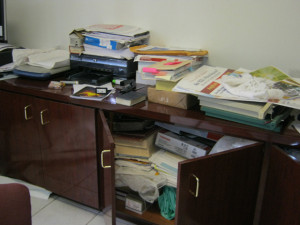 The bandits ransacked the parish office; throwing sensitive papers into every direction.
This crime against the church is just one of many being mirrored throughout the country.
Last week armed thugs made a daring daylight robbery at the Woodlawn Cemetery office owned by Sir Orville and Tommy Turnquest, the Minister of National Security.
The armed bandits made good with a bank deposit as they gun butted three female caretakers at the cemetery.

WE NEED CHANGE!