FNM cannot cannot win in area where he was caught in backseat rump!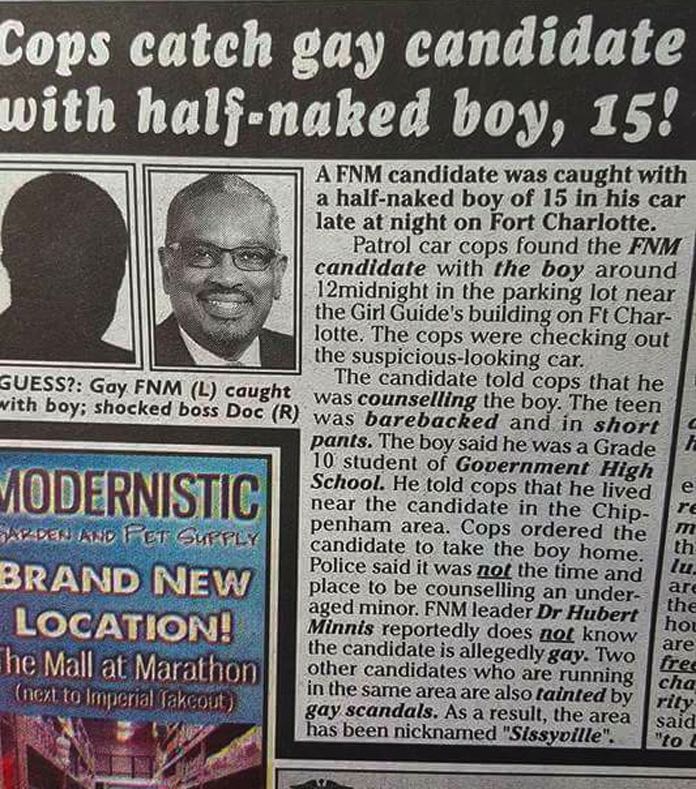 Nassau, Bahamas – Everyone in the FNM are still mute over that candidate caught in a backseat early morning rump near the Girls Guide facility in Fort Charlotte.
Police caught the candidate and a 15-year-old boy – who was still in school- in the backseat having 'dick-tation' exercises with the candidate. Well WAIT!
Relatives close to the teen have told us the young man is banned from attending rallies and cannot go to any red-splash events for fear that his abuser may show up. The family were big-time supporters of the opposition before the incident occurred. They have all since left the FNM!
The FNM candidate is running in a constituency known as 'SISSYVILLE' to the locals, and it was given that after its last MP was the subject of another police complaint where a mother went in tears on how her child was being taken for granted by that now former MP.
That switcher MP had joined the FNM and before ya know it dat was da end of da matter. If ya gern to an FNM rally all we say is dis: HOLD TIGHT ON YA BOY-CHURRIN DEM!
We report yinner decide!