Dr. Hubert Minnis
Bloodletting has begun inside the FNM! Hubert Minnis set to weigh an unholy war on all renegades
Nassau, Bahamas — Two former senior Cabinet Ministers in the former Ingraham Government has been sacked from the Party and more damage could come to the FNM as Dr. Hubert Minnis has begun to command control of his Party left abandoned by former Prime Minister Rt. Hon. Hubert Ingraham.
Over the weekend a senior executive of the FNM was sacked from a committee by the new leader of the organization and, from inside reports, Minnis is set to banish factions connected to Tommy Turnquest and Dion Foulkes who are said to be undermining his leadership.
The letter issued this weekend to the executive terminated her services within the FNM and further diminished control of the organization by the now defunct former Minister of National Security.
Turnquest and Foulkes were both omitted from any shadow posts announced by Minnis in the setup of his background Cabinet. But in defiance, both men have resisted silence and have gone boldly to appear on radio shows and in newspaper interviews attacking the government.
A further blood-axing inside the FNM could come if pressure builds for Dr. Minnis to throw Zhivargo Laing under the bus and out of the Senate for his bungle regarding the reported hefty salary paid to him in the former administration.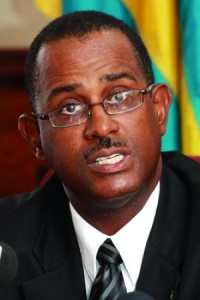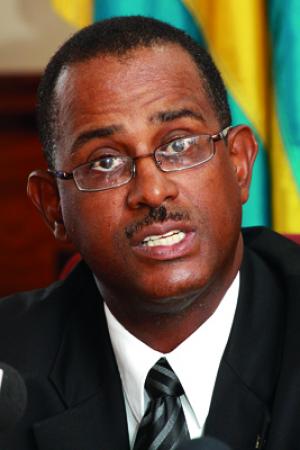 Laing was paid more than other ministers in the former government and some with shock are saying the decision to pay Laing more has also caught Ingraham by surprise.
The decision, some inside the party tell us, could trouble the former Prime Minister who has attempted to hold onto control of the FNM from the background.
However, the new leadership of Minnis and Butler-Turner is not letting that happen and is moving with full steam ahead to remove the factions from within mounted against their leadership.
After being elected by the Party to replace Ingraham as leader, Chairman of the FNM announced out of nowhere that Butler-Turner and Minnis had only 12 months to prove themselves as heirs to the mighty FNM throne.
It appears that Maynard has turned into the camp of Turnquest and could now face the dangerous political blade of Dr. Hubert Minnis, who is prepared to whip the party in line and hush the voices of disorder in its ranks!
We at BP say: let the political bloodbath of the FNM begin and the sooner it is over the better it will it be for the country.
We report Yinner decide!