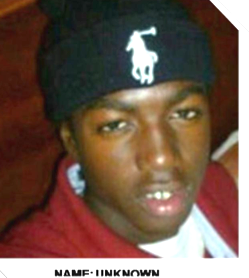 C = "Criminal" D = "DEADLY AND DANGEROUS" and F = FIREARM <<< DO NOT TOLERATE FAILURE THIS TERM!!! CUT HIP!!!
Nassau, Bahamas — EVERY "F" on that report card represents FIREARM. THINK OF IT THAT WAY PARENTS!!!!
Police are telling us they need your help is tracking down this young man. This individual is wanted for questioning in a breaking incident. PARENTS STOP CLOAKING THESE CHILDREN! IT IS A CRIME TO DO SO!
Scripture reminds us that in the heart of the child is WICKEDNESS, but the rod of correction will "DRIVE IT AWAY"!
Report Card DAY SHOULD NOW BE TERMED "CUT A** DAY"!
Parents stop letting these children "BAMBOOZLE" YOU! If they fail in school, what makes you think they ga be a success in the society.
PUNISH FAILURE!!!!
DO NOT AWARD VACATION TRIPS FOR "F" AND "D" STUDENTS! Let young people know FAILURE IS NOT REWARDED! IT IS NOT AN OPTION!!! IF YOU cannot read and write the next thing ya want do is thief and fight!
PUNISH FAILURE PARENTS!!!!!
**WANTED BULLETIN**
Nassau, Bahamas – Officers of the Southeastern Division are requesting the public's assistance in identifying and locating this male.
Police want to question him reference to House-breaking.
Anyone with information that can lead to the arrest of this suspect is asked to contact the Southeastern Divisional Detective Unit at 392-4333/4, 392-5527/8 or the CENTRAL DETECTIVE UNIT @502-9910, 502-9991 or CRIMESTOPPERS @328-TIPS.