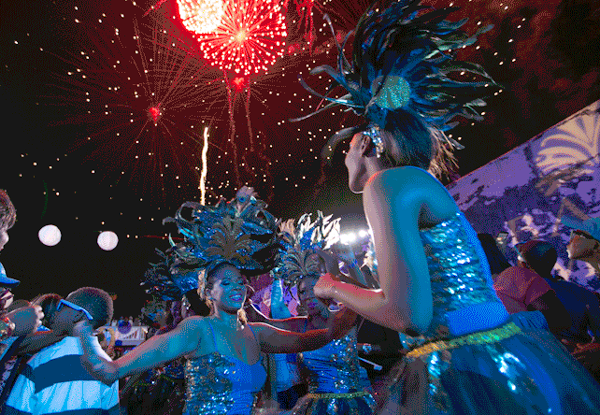 Nassau, Bahamas – A former law enforcement officer better known as six-inch-high-private-I is getting out of line at Bahamar and is now threatening workers at the resort.
The man, who is in the security department, is right now begging for votes and threatening security staff if they don't vote FNM. A huge majority of the workers at Bahamar are afraid to support the FAKE NATIONAL MOVEMENT as they have heard the assurances of the leader to sell Bahamar and threaten the job security of Bahamians at the resort.
One employee told us, "Why should we support the FNM in this election when they were the ones who sided against Bahamian workers? They wanted Chapter 11 proceedings to continue outside the Bahamas and hoped that the property remained closed into elections. WE ARE NOT SUPPORTING THE GROUP OF FNMS who were against the success of Bahamians!"
Meanwhile, six-inch-high-private-I, with he dutty sef, was in a spat with the decent Commissioner of Police over crime. What is clear is the fact that, while we in the nation trust Greenslade, when six-inch-high-private-I was on the force no one held respect for him.
We report yinner decide!