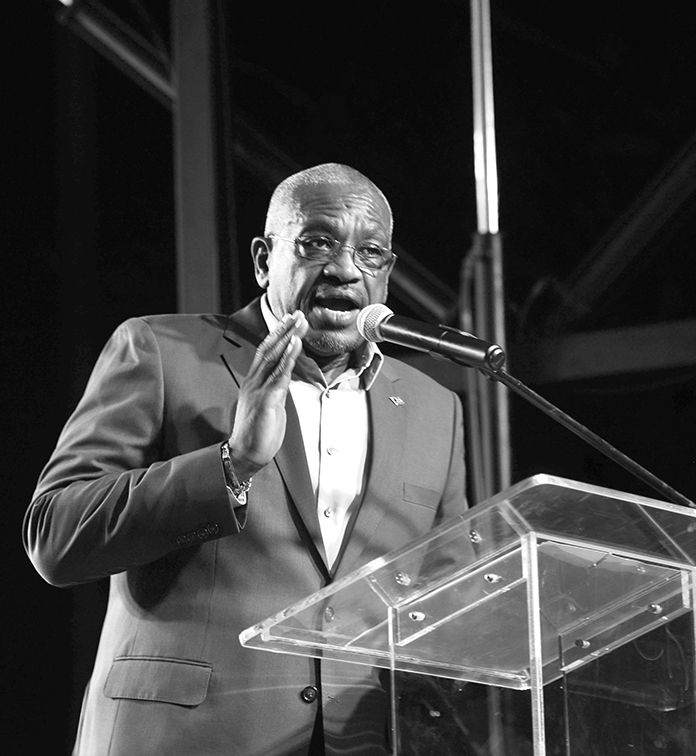 NASSAU, The Bahamas – The Government of The Bahamas will launch a youth entrepreneur and youth development programme over the next five years that will "inspire and empower a new generation of Bahamian entrepreneurs."
The programme will assist young Bahamian entrepreneurs with capital and equipment, while equipping them with the necessary business management skills such as how to save and manage money, and how to re-invest in, and scale up, their businesses in order to make those businesses more sustainable.
Addressing the 7th Anniversary Celebrations of the Bahamas Striping Group of Companies, June 10, 2017, Prime Minister, Dr. the Hon. Hubert Minnis said the programme will also teach young Bahamian entrepreneurs how to market their products or services.
"We will try to help them to make their businesses sustainable," Prime Minister Minnis said. "We will help them with capital and equipment [and] we will seek the help and ideas of businesses such as Bahamas Striping Group of Companies as we design and launch this major initiative."
The Prime Minister said it is his intention "to work hard every day as Prime Minister" to provide young Bahamians with opportunity and hope for the future.
"What your country asks of you in return, is to work hard and to stay away from company that will lead you astray. Do your best for your country and we will do our best by you," Prime Minister Minnis added.