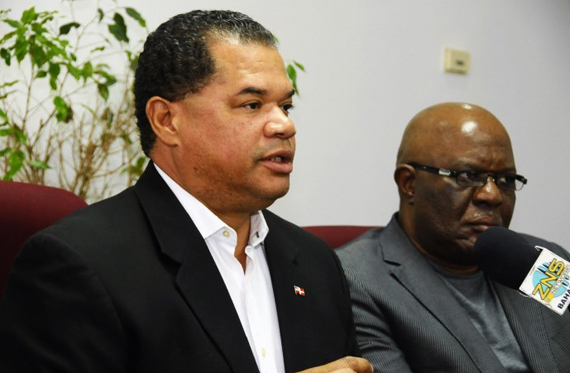 The Government has mobilized a one-stop-shop for laid off workers of the Our Lucaya Resort in Freeport, where those workers will be linked with private sector and Government-sponsored employment opportunities, Government-sponsored training opportunities, and be assisted with their applications for the National Insurance Unemployment Benefit.
The one-stop-shop will be held Monday, March 7 from 9:00am to 5:00pm at the Christ the King Church Hall, Freeport
Statement by Labour Minister Dion Foulkes:
MINISTER FOULKES: I wish to advise the residents of Grand Bahama, that the government has put in place several initiatives to assist the recently laid off workers at the Our Lucaya Resort.
The Government recognizes the hardship being experienced by families here in Grand Bahama, especially the former employees of Our Lucaya.
In an effort to provide immediate relief and to assist in finding jobs for the Our Lucaya employees, the Ministry of Labour and Social Development ( Departments of Labour and Social Services ) is partnering with the Ministry of Youth, Sports and Culture, National Insurance Board, Sandals Exuma, Bimini Big Game, GB Christian Council, GB Chamber of Commerce and the Grand Bahama Pastor's Forum.
The Department of Labour in Grand Bahama, under the leadership of Deputy Director, Mr. Tyrone Gibson has organized on one stop shop for the former employees of Our Lucaya to access the following assistances:
Unemployment Benefit (NIB). This benefit was introduced by the FNM Government some 22 months ago and $30 million have been paid out to some 20,000 Bahamians. In Grand Bahama some 4,000 people have benefited.
Employment opportunities will be offered by Sandals Exuma (40 jobs) and Bimini Big Game resort and Marina (19 jobs).
Training opportunities at BTVI and COB will be offered in a variety of skill sets.
In conjunction with the private sector a significant number of apprenticeships will be offered.
Social Services assistance programs will be made available to all those who qualify.
Financial counseling organized by the GB Chamber of Commerce will be available.
Counseling organized by the GB Christian Council and the Pastor's Forum will also be offered.
Applicants for the Self Starters Program offered by the Ministry of Youth, Sports and Culture will also be available.
All recently laid off workers at Our Lucaya are invited to participate in this One Stop Shop on this coming Monday at the Foster B. Pestaina Center of the Pro Cathedral of Christ the King from 9 am to 5pm.