Follow the money with Cable Bahamas mobile license deal?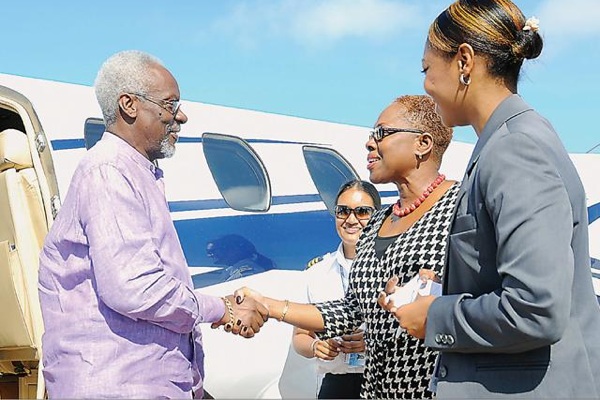 Dear Editor,
After more than twenty-years of reaping millions of dollars in the Bahamas and repeatedly highlighted in their many commercials over the past 12 months that they are a company 100% Bahamian owned. It is unbelievable that Cable Bahamas could not find among its staff members or anywhere in the country, a suitably qualified Bahamian to head its new company which has recently obtained the 2nd mobile cellular license in the country.
Chairman of the Board of Directors of the new company Mr. Franklyn Butler appeared to be over joyed to announce that the Chief Executive Officer will be a non-Bahamian by the name of Damian Blackburn. Mr. Blackburn is also a former employee with Virgin Mobile UK, one of the companies that was in the running to the second cellular service provider in the Bahamas. Virgin Mobile was out-maneuvered by Cable Bahamas.
From Virgin Mobile UK, Mr. Blackburn moved on to Digicel which has been engaged in regional competition with Cable and Wireless for their customers across 32 Central American, Caribbean and Pacific markets. He was also a lead man for Digicel in Haiti amid unscrupulous practices such as blocking applications such as Magic jack, Skype and Vonage which are free apps that are the equivalent to What's App. This insensitive action by Digicel lead to the outrage of many Haitian customers that force the reversal of blocking the apps.
Allegations of corruption that involved political figures in the Haitian government, which Digicel funded a government tax on education that was an illegal tax and a fund of which the collection and use funds lacked transparency, with millions of dollars not all going to education.
Digicel, which financed the campaign of Michel Martelly who later became President in Haiti. Financed the government tax which appeared to be a case of bribery and corruption. It is believed by many that the fall of Digicel's main competitor, Viola was due to the implementation of the educational tax.
Blackburn has now landed in the Bahamas. The question should be asked why did he leave the position of CEO of Digicel Haiti, who was the largest private investor in Haiti. In 2015 Digicel under Blackburn, was the lead developer in $45 million dollar hotel project with the Marriott hotel in Port-au-Prince, Haiti. Another question should asked Why on earth is a telecom company doing getting into the hotel business?We believe that he was brought here in an effort to continue the Digicel-like schemes to uproot the cellular customer base.
Signed,
Derek Johnson