Butler and Sands ran against Dr. Minnis in 2014 and lost! 82 percent of elected delegates are expected to ROC WIT DOC!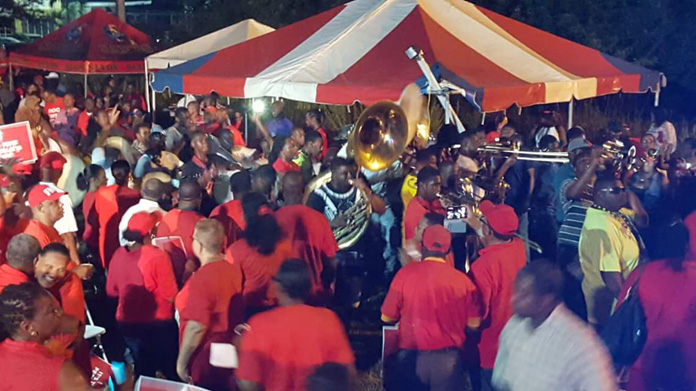 Nassau, Bahamas – Loretta Butler Turner told Carlton Smith on Guardian Radio yesterday that it was Neko Grant who concocted the plot to get rid of Dr. Hubert Minnis and came to her for assistance.
Turner earlier this week said, "My colleagues were suggesting that since that was not going to happen, we should in fact go to the governor general. I in turn made a counter offer. I said no, that would divide our party."
She added: "We had many, many different models to try to unify the party, to work with the current leadership. I think that clearly needs to be told, that is a story that is being misrepresented, that I am the divider."
Turner said Dr. Minnis were given many chances before now however the time has ran out.
We at BP remember when Dr. Minnis was elected leader in 2012 – after Papa abandoned the FNM with over a million in debt – the editorial darts came out the next day. The Monday following Dr. Minnis' election an editorial bloodthirsty gang in the press orchestrated by the same persons supporting LBT today attacked the new leader of the Party! And they never stopped!
Unbelievable!
The point here is this; Dr. Hubert Minnis was never given a chance and the public and hardcore FNMs know it to be true.
Minnis/Turnquest ticket is expected to win 82% of the delegates, which will show up at the Party's Conclave next week to ROC WIT DOC!
We report yinner decide!