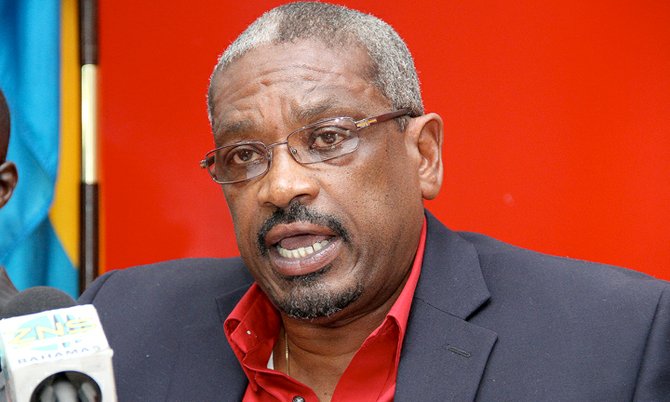 Nassau, Bahamas – Dr. Minnis, Leader of the Free National Movement (FNM), issued the following statement on the Prime Minister admitting to the PLP Government engaging in secret meetings and secret deals with the Chinese on Baha Mar:
"Why does it take so much pushing and prodding to get this Government to shed some light on their secret dealings with the Chinese over Baha Mar? During a radio interview this week, the Prime Minister suggested that the end of the Baha Mar saga is 'imminent', but he was also forced to admit he is in fact engaging in secret meetings with the Chinese on the opening of Baha Mar. The people want to know what will these secret meetings cost the Bahamian people? "
"Until the FNM stood up for the Bahamian contractors and demanded that they get paid the over $100 million they are owed, the PLP was intent on ignoring them in their secret negotiations with the Chinese. We also found out that even as families and seniors struggle in the sweltering heat with power outages, this Government is still supplying Baha Mar with power despite the fact that they owe over $26 million in unpaid bills. Bahamians want to know if the Prime Minister has raised this issue in his secret negotiations with the Chinese. The bottom line is the people deserve to know what this secret 'framework deal' is going to cost them and their families?
The PLP Government has shown over and over that we cannot trust them to put the people first in their secret dealings. " "The PLP is willing to do anything to save themselves, whether it is engaging in secret deals with the Chinese or trying to convince the Bahamian people that crime is down. The Bahamian people are sick and tired of them trying to give away The Bahamas just to try and win an election. At every turn it appears that Baha Mar and its Chinese owners are taking advantage of the Bahamian people, the Prime Minister and his PLP Government are their willing accomplices. The people know that unlike the PLP, the FNM will fight to save and create jobs for them, and not like how the PLP puts themselves before the people."