Illegals on the sea…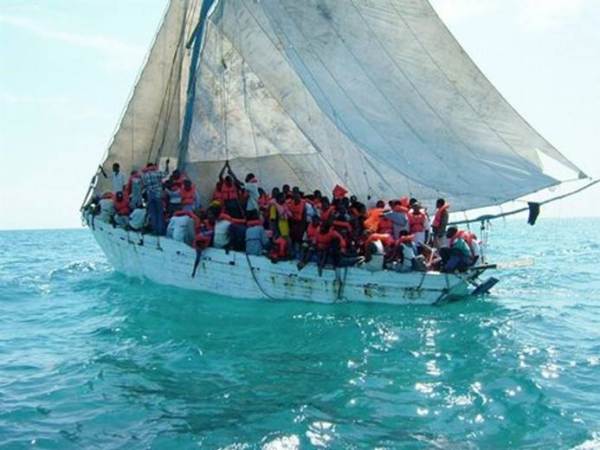 Freeport, Grand Bahama – (5) Illegal Immigrants captured by law enforcement officials in Bahamian waters.
Reports are that on Friday 5th June 2015 shortly after 6:00pm, U.S Coast Guard intercepted a white 24 ft. vessel, while in Bahamian water with suspected immigrants on board. Officers of the Marine Unit assisted in transporting the immigrants to Grand Bahama. The immigrants consisted of Jamaican and Haitian nationals, (3) adult male, (1) adult female and (1) infant. A 34 year old Bahamian of South Bahamia, Grand Bahama was also on board the vessel, he was arrested and taken into custody.
Police and Immigration Officials are actively investigating this matter.