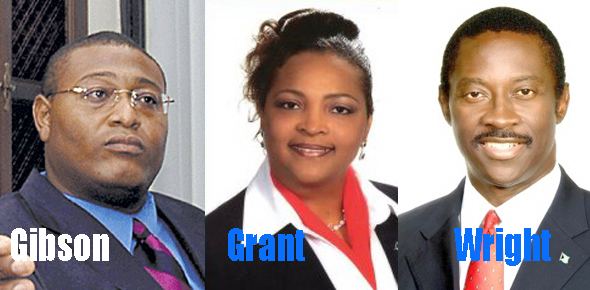 Nassau, Bahamas – Breaking News coming into our news desk confirms the the Boundary Commission has completed its work and the adjustments are in.
We can tell you the recommendations by the Commission reveals 38 Parliamentary seats. We can also confirm the map notes 23 in New Providence, 5 in Grand Bahama, and 10 in the remaining Family Islands. The report identifies number, and the the names, which will soon be published on several constituencies. And here's what next.
Bahamas Press has learnt both Kennedy and Clifton will be knifed from boundaries in New Providence, meanwhile we await the fate of the Grand Bahama's Village Idiot, who we believe will be axed also in the exercise.
Unconfirmed reports suggest sitting MP for Kennedy, Kenyetta Gibson may be a seat less wounder where Kennedy has been put on the chopping block.
The report has come early, which signals an early election in the new year.
THE SONG NOW SINGING IN KENNEDY AGAINST KENYATTA GIBSON! THE MP has abandoned the residents!!!