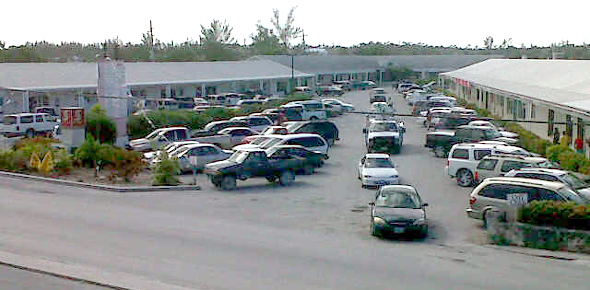 Marsh Harbour, Abaco — Taken just minute ago outside the plaza of Roscoe Thompson III Bahamas Press agents are on a fact finding mission this week and today we are concluding much of our polling at this site.
We waited all morning at this location for Mr. Roscoe Thompson III to engage in an exclusive interview and to watch our polling processes. He never showed up nor did he respond to our invitation. The news in South Abaco is not good for Mr. Edison Key. Roscoe Thompson III is ahead of Mr. Key by 10 percentage points, however, both are trailing to a generic candidate.
Bahamas Press is now headed to Cooper's Town where we are checking in at the Treasure Cay Resort. BP's team will be hosting a dinner tonight at the Great Abaco Beach Resort on the island.