We are in deep-deep DO DOO!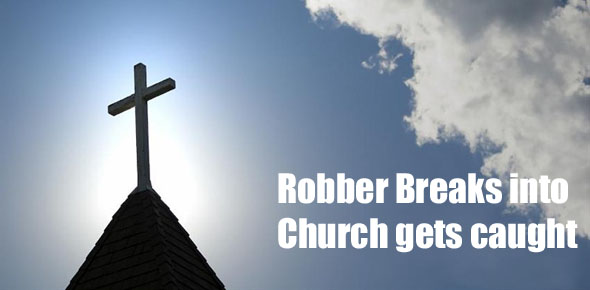 Nassau, Bahamas — A 42-year old man is in police custody today for questioning in reference to breaking into a Church. He was caught and arrested by police early Thursday morning.
According to reports, it was shortly after midnight on Thursday morning when Southwestern Division Police, acting on information received, executed a search warrant at the residence of the 42-year old suspect located at Colony Village.
During that search, police uncovered a number of items suspected of being stolen from a local church in the Carmichael Road area.
The crime suggests there is a serious market in Haiti for stolen items and some believe huge crime rings are in play around the country shipping stolen items to that Caribbean island to the south.
The suspect was taken into custody.
What in the hell is this? Thiefin from da Church? My goodness! Active police investigations continue.
One firearm recovered by Inagua Police
Meanwhile, around noon on Thursday, patrols stationed in Inagua, again acting on information, went to an area at the Island's dumpsite, where they uncovered a suspected stolen shotgun.
No one was arrested.
Police needs your help in Soldier Road shooting
Police and a disturbed group of family members are requesting the public's help in locating additional person(s) responsible for the near fatal shooting of a male Thursday night.
According to police reports, shortly before 10:00pm the victim was standing on Soldier
Road when he was shot multiple times about the body.
He was rushed to hospital via EMS personnel and he is listed in serious condition.
Moments later, mobile police officers on patrol arrested a 19-year-old male in connection with this matter.
What a country!