The Plot Thickens as Senator Lanisha T. Rolle Resigns from Senate this afternoon…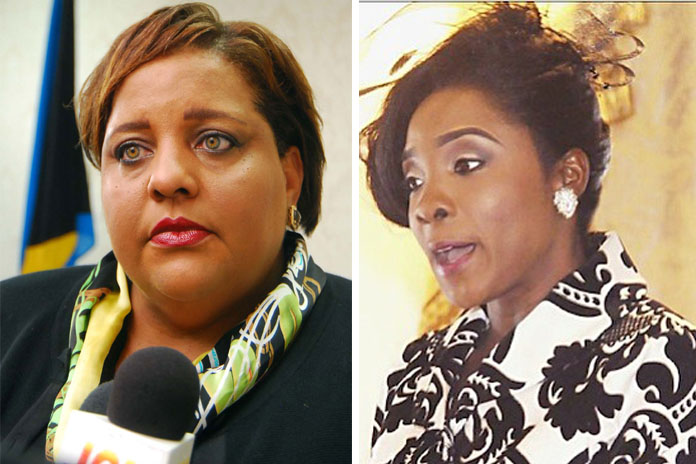 Nassau, Bahamas – Breaking news coming into Bahamas Press now confirms another Free National Movement Senator has tendered her resignation after cussing out the Party Leadership.
A big row between Lanisha Rolle and Lincoln Bain over nomination, and another fight with BIG SEXY went nasty, which left the embattled Senator bruised in the press. Rolle was crucified in the FNM press and tonight has decided her exit from the party.
BP is told a stink row between Rolle, Turner, Chipman and Lightbourne could not be contained thus her decision.
In a statement Senator Rolle wrote:
"Today I am announcing my resignation from the Senate with immediate effect. It has been a great honour and privilege for me to serve the people of The Bahamas in such high office.
"However, at this current time in my life I need to focus on a few personal matters and do not feel that I will be able to devote the time needed to best serve the Bahamian people.
"I cannot in good conscience allow myself to continue to serve while not being able to focus all of my attention to the work of the people."
"I truly believe the Free National Movement is strongest when it is focused on the work of the people and my hope is that my resignation today will allow the party to appoint someone that can fill my roll and dedicate the needed time to achieving the greater good of all Bahamians.
"I thank the FNM leadership for giving me the opportunity to serve the people and I look forward to working in my own capacity to help ensure that the FNM continues to move forward as it strives to rescue The Bahamas from a failing government"
Senator Rolle appointed to the Senate in February 12th , 2015 following the resignation of convicted bullets man John Bostwick.
Mrs. Rolle has served as a Member of the National Executive Committee of the Free National Movement and was recently elected to the Office of Assistant Secretary General at the Party's last FNM Convention.
The former police officer turned Graduate of the University of the West Indies attained her law degree in 2011 as a graduate of the Eugene Dupuch Law School.
– end –