CONDOLENCES FOR THE PASSING OF
MS. NELARENE HARDING
PRESIDENT OF THE AIRPORT AIRLINE AND ALLIED WORKERS UNION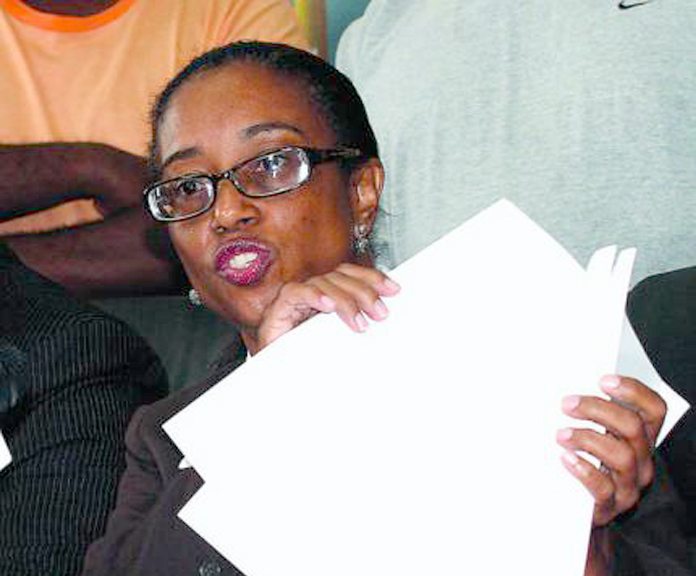 It is with great sadness that I learned of the passing of one of the stalwarts in the Labour movement, Ms. Nelarene Harding, President of the Airport, Airline and Allied Workers Union, which represents non-managerial workers of Bahamasair and Nassau Flight Services.
On behalf of the Government and workers of The Bahamas, I offer condolences to her family especially her mother, daughter and granddaughter, and to her friends and the workers that she boldly and resolutely represented and defended. The Bahamas has suffered a great loss.
Ms. Harding served with distinction in the labour movement for over thirty years, and worked in many capacities in the AAAWU eventually rising to the post of President, the position she held at the time of her death.
I met Nelarene Harding in the early 1980s when I served as a shop steward in the Bahamas Communications and Public Officers Union (BCPOU). My respect for her abilities as a Trade Unionist, was solidified when we both served as Executives in the National Congress of Trade Unions of The Bahamas where she rose to the position of Third Vice-President. Additionally, she was a past member of the Board of Directors of the National Workers Cooperative Credit Union.
Not one to rest on her laurels, Ms. Harding sharpened her skills when she represented The Bahamas in many training workshops held internationally. She used her knowledge for the benefit of the worker. Her latest feat was to conclude and sign an Industrial Agreement for the non-management employees of Bahamasair. She was a visionary leader, specializing in employee benefits with particular emphasis on pension and medical plans. In fact, she served as a Master Trustee of the International Benefits Association, an international association which deals with employee benefits and pensions.
Nelarene Harding was a role model for young and aspiring trade unionists – she was skilled, knowledgeable and unwavering in her pursuit of rights for the workers she served selflessly.
May she rest in peace.