UPDATE: DOUBLE TRAFFIC FATALITY EXUMA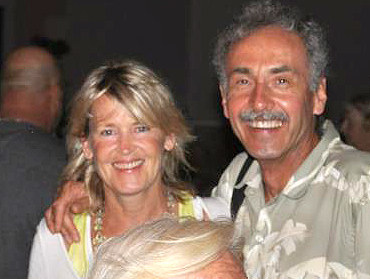 On Thursday 25th April, 2013 shortly after 10:00 pm a traffic accident occurred on the island of Exuma which resulted in the death of two (2) Canadians.
According to reports 57 year old RONALD GANDZA and his  54 year old wife JILL  MARIE GANDZA residents of West Farmingston, St. Catherine's Canada were walking along Queens Highway  when they were struck by a gray 2000 Nissan Sunny.
Both persons received serious injuries; however, Mr. Gandza was pronounced dead at  the scene and his wife succumbed to her injuries at the local clinic.
During the accident the driver, who failed to remain at the scene received minor injuries and was treated at the local clinic.
Charges are expected to be brought against the driver, a 26 year old male of Bahama Sound, Exuma early next week.