BREAKING NEWS UPDATE >>> Johnson had just passed out of the Police College two weeks ago!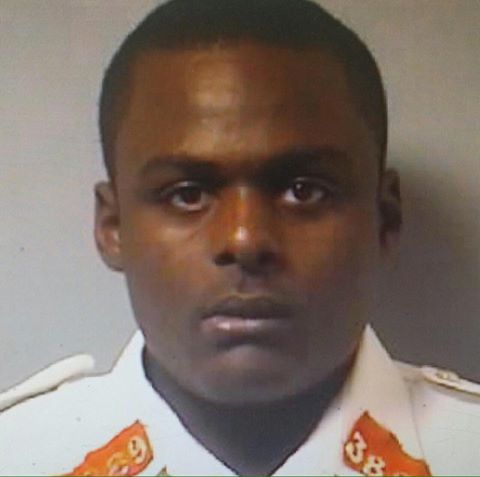 Another police officer arrested and will be going home for good following his dumb actions! JUST STUPID!
Nassau, Bahamas — Bahamas Press teams were live on the scene of an altercation early this morning that could have had a deadly ending, had we and police not arrived.
The incident unfolded in the Yellow Elder community, again, where  this time 25-year-old PC 3889 Johnson found himself on the wrong side of the law. He is now in custody after shooting his girlfriend and beating her male 'side thing'. The young woman, who we would not name at this time, is detained in hospital. She will recover.
After BP rushed to the scene around 1:00 am, today we met that woman suffering from a gunshot wound following an argument with Johnson. What followed was not good as he had shot her in her left leg after a scuffle. The story goes Johnson rushed to a residence in the area when he got a tip that his gal was riding the donkey at 1 am in the morning. A fight followed after the home invasion and then a gun went off. This is not good.
Another bad woman bring down the police – again! Boy, Johnson – you really got trick good – but you were silly nonetheless!
BP has one serious question though: Where did the officer get the gun? Was it registered? We ga wait to see what charges are brought against him!
One again – the Bahamian EJ [THE SIDE THING] gets off to another victim…
We report yinner decide!