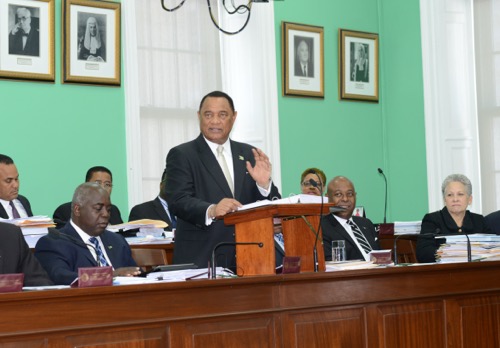 Nassau, Bahamas – The following is the 2015-16 Budget Communication by the Prime Minister, the Hon. Perry Christie:
Mr. Speaker, this Budget is faithful to the reform plan for a stronger Bahamas that my Government has been pursuing since our present mandate began. Our plan is working. This Budget builds further on that plan.
We have, for instance, succeeded in achieving a dramatic turnaround in the state of our public finances. The GFS Deficit this fiscal year is now estimated at $198 million, as compared to the $539 million Deficit that resulted from the fiscal structure that we inherited in 2012/13. That is a reduction in the Deficit of $342 million.
Mr. Speaker, we have cut the Deficit by virtually two-thirds.
Further fiscal gains are in store in the coming fiscal year, for which we now project a Deficit of $141 million, down nearly a full 75 per cent from its peak. Relative to the size of the economy, the GFS Deficit is now at its lowest level in 7 years. And our plan remains on track for the complete elimination of the Deficit…
Click to download the attached file(s):