BREAKING| Jobeth Coleby Davis is new Energy Minister and Alfred Sears takes over Immigration and NIB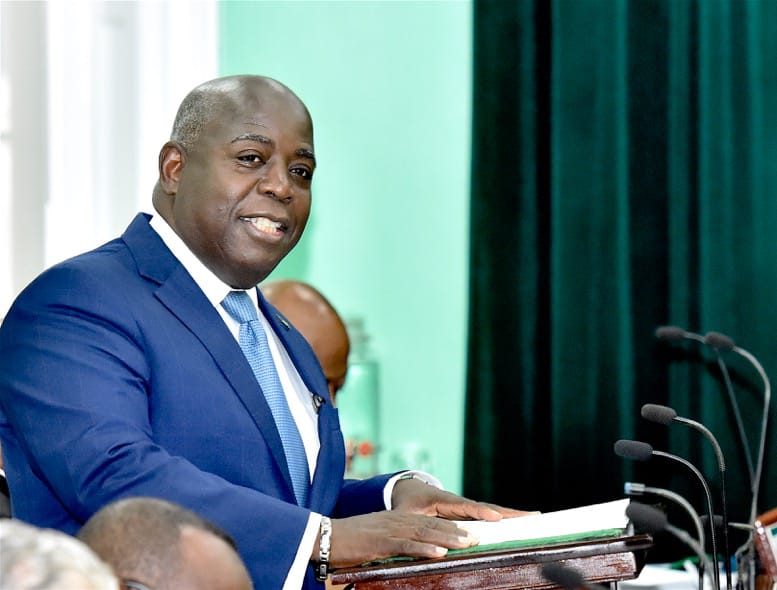 NASSAU| Just after wrapping up his Zoom meeting with Cabinet Ministers Prime Minister the Hon. Philip Brave Davis KC MP announced via a live television statement new changes to his Cabinet.
BP confirmed weeks ago that changes will come in the Cabinet to align with the Opening of Parliament and following the swearing-in of the 12th Governor General The Most Hon. Cynthia Mother Pratt ON. We also announced major changes to take place among senior Government Administrators (PS and Directors). This too was confirmed by PM via his national statement.
The New Changes will be as follows:
Prime Minister Philip Edward Brave Davis KC MP / Minister of Finance
Deputy Prime Minister I. Chester Cooper / Minister of Tourism, and Aviation
Hon. Fredrick Mitchell/ Minister of Foreign Affairs
Hon. Glenys Hanna Martin /Minister of Education
Hon Obie Wilchcombe /Minister Social Service
Hon. Alfred Sears /Minister of Immigration and National Insurance
Sen. Hon. Ryan Pinder/ Attorney General
Sen. Hon. Michael Halkitis / Minister of Economic Affairs
Hon. Michael Darville / Minister for Health
Hon. Clay Sweeting /Minister of Works and Family Island Affairs
Hon. Keith Bell / Minister of Housing and Urban Renewal
Hon. Wayne Munroe/ Minister of National Security
Hon. Vaugh P Miller / Minister for the Environment
Hon. Jobeth Coleby Davis / Minister for Energy and Transport
Hon. Ginger Moxey /Minister for Grand Bahama
Hon. Mario Bowleg/ Minister of Youth Sports and Culture
Hon. Jomo Campbell/ Minister Agriculture and Marine Resources
Hon. Basil McIntosh/ Minister of State for Aviation
Hon. Myles Laroda /Minister of State for Broadcasting and Natural Disasters
Hon. Pia Glover-Rolle /Minister of Labour and Public Service
Hon Lisa Rahming/ Minister of State for Urban Renewal
Hon. Zane Lightbourne/ Minister of State for The Environment