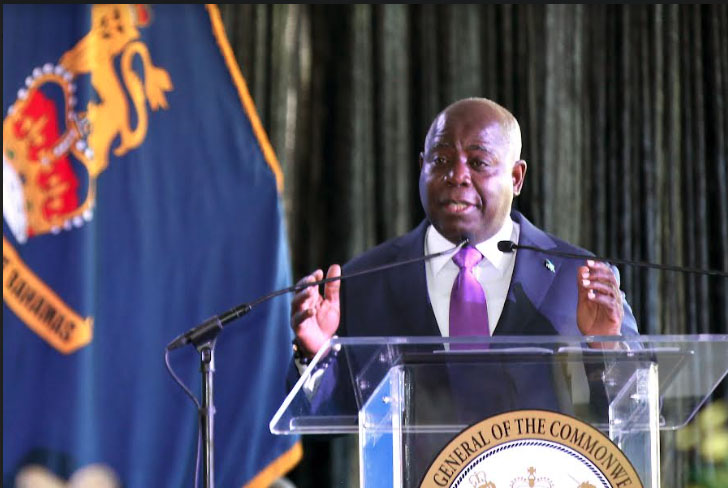 by thegallery242.com
NASSAU| In a resounding display of leadership, Prime Minister Philip "Brave" Davis has once again lived up to his name. In a nation that yearns for progress and a fresh perspective, PM Davis has demonstrated his unwavering commitment to steering his ship through turbulent waters and toward the horizon of efficiency and innovation.
Today, in a powerful address to the nation, Prime Minister Davis announced a much-anticipated cabinet shuffle.
Alfred Sears is now the Minister of Labour and National Insurance, Clay Sweeting has been named the new Minister of Works and Family Island Affairs, Pia Glover-Rolle has been appointed Minister of Labour and Public Service, Keith Bell is the new Minister of Housing and Urban Renewal replacing Jo-Beth Coleby-Davis who is now the Minister of Energy and Transport and attorney Jomo Campbell will now head to the Ministry of Agriculture and Marine Resources.
With this bold move, Davis reaffirmed his dedication to taking the country to new heights and ensuring that it remains a beacon of progress in the region.
In a world where leaders often cling to their positions like thrones, PM Davis is passing the torch to a new generation of leaders by actively seeking new faces and new ideas to revitalize the nation's leadership.
What sets Prime Minister Davis apart is his genuine commitment to mentoring this new generation. He's not a leader who clings to the spotlight; he's a leader who wants talented youth to rise up and shine.
Brave's leadership style stands in stark contrast to those who step on toes to maintain control. He's building stepping stones for new leaders, making room at the top for fresh faces, and ensuring that the Bahamian stage is open to new stars.
His vision goes beyond politics. Prime Minister Davis has consistently shown that he's here to make a real difference. He's focused on results, not just titles, and he's sending a clear message to Bahamians: the status quo has an expiration date, and the time for change is now.
In an era where leadership is often equated with power, PM Davis reminds us that true leadership is about helping people and guiding them toward a better future.