Young gal decided to come to prom in a coffin – these people cannot be Bahamian – we hate to go to the grave yard to see the grave of our MAH!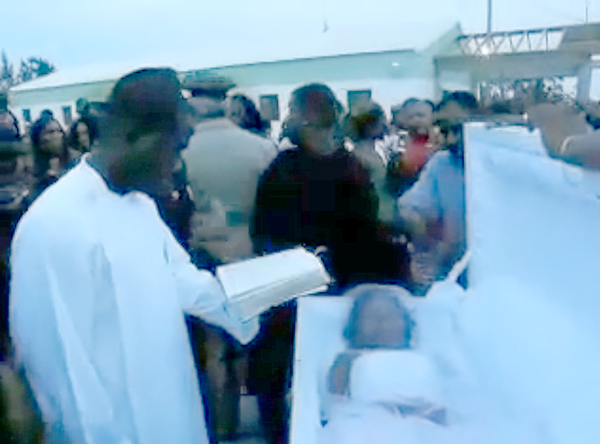 Eight Mile Rock – If you think the prom on Abaco was serious, you should check out the ones on Grand Bahama!
A student graduating from the Eight Mile Rock High School on Grand Bahama did the unthinkable – she laid in a white coffin in a white dress all to be prayed for by a fake pastor, and played resurrection music as her escort approached the coffin.
There were paid mourners. There was a fully staffed brass band, drivers and all to greet the dead.
This cannot be Grand Bahama where many claim the economy is depressed. This cannot be Grand Bahama where they claim people are not working! This cannot be the people who claim it is so bad some people cannot keep on the lights – yet – with having the wrong priority – they can afford all this? Well, muddos!!!
We report yinner decide!