BP presents live footage of that shooting in Montell Heights today…. Just last week Thursday – The wutless media dem once again found sleep on the job…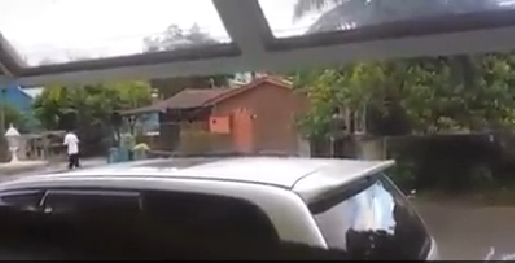 Nassau, Bahamas — Last week two men in the Montell Heights area decided to stand in the streets and fire guns at each other like the wild Wild West. Perhaps they were tired living, or maybe they decided to end their life this way – no one knows.
But after the weapons were fired both men were on the ground.
The incident unfolded last week Thursday around 5:30pm, when two men were involved in an argument at Bowe's Avenue, in Montell Heights that resulted in both men being shot and transported to hospital.
One of the men, Akeem Oliver, died in hospital a short while later and the other is listed in serious condition. Oliver is a resident of Eyhel Street, Montell Heights.
Only Bahamas Press unlike the WUTLESS MEDIA has now attained live footage of the incident and when you see it all you will say is – WHAT IN DA HELL IS DIS?! We don't know what is the state of this latest victim….